Share feedback
Thanks for sharing your feedback!
Linking Project Files to Projects
With JobBag, managing your project files has never been easier.
Add links to your project files, on each project so that your team are always collaborating on the right set of documents.
How to upload file links
Within a Job, select and open the 'Links' tab.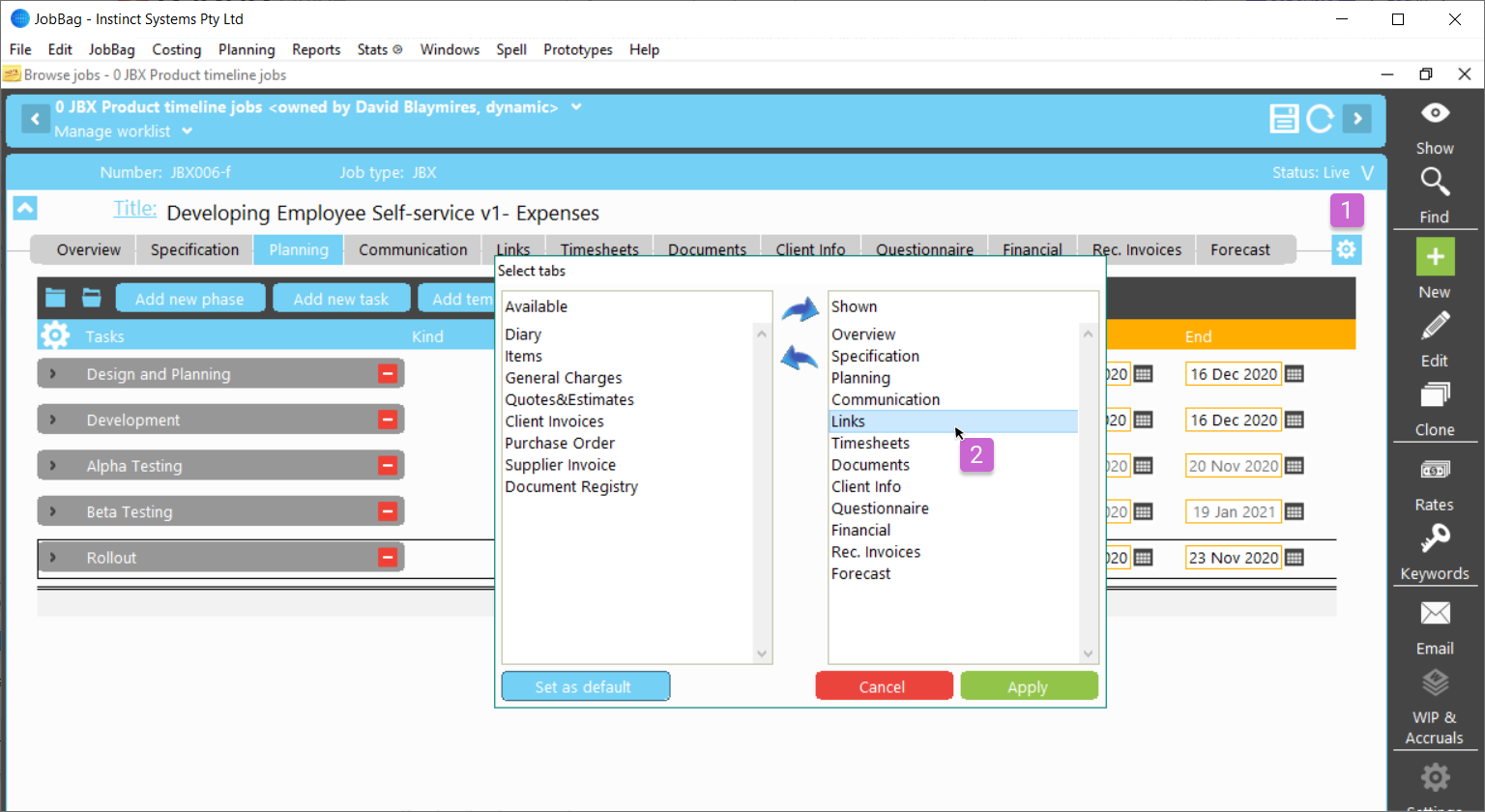 Click the 'New' button, which brings up the following prompt.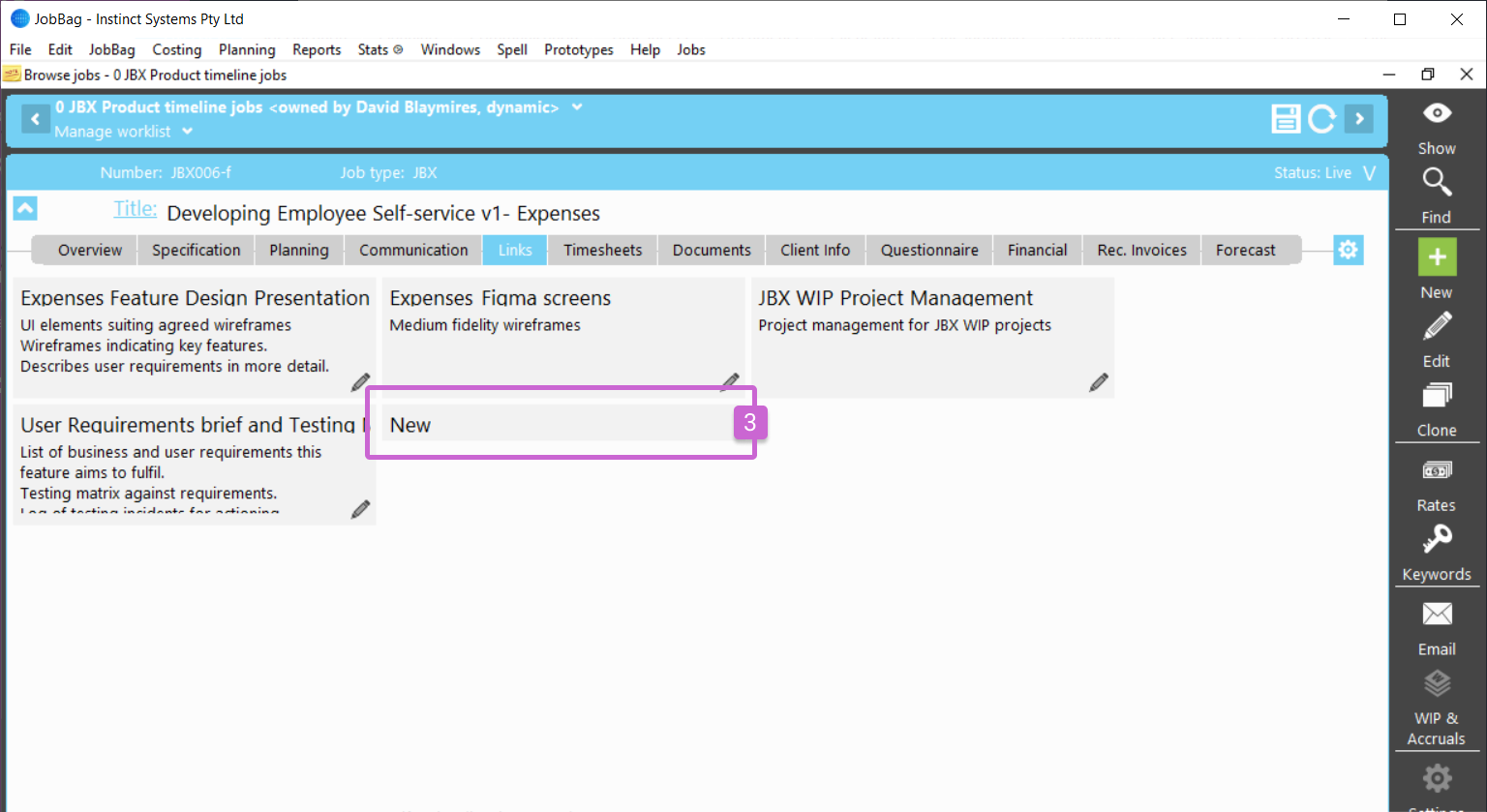 If you are sharing a file from SharePoint or Google Drive, for example, use their Share button to copy the document link. Most cloud-based document sharing platforms have their security settings for accessing files, and you should set these up before sharing documents to your JobBag Links tab.
Paste this link into the URL field in the JobBag dialog.
Input at least a Description so that the file can be identified.
The Remark field is optional.
Select "Save".
Example: Share in Sharepoint


Example: Share in Google Documents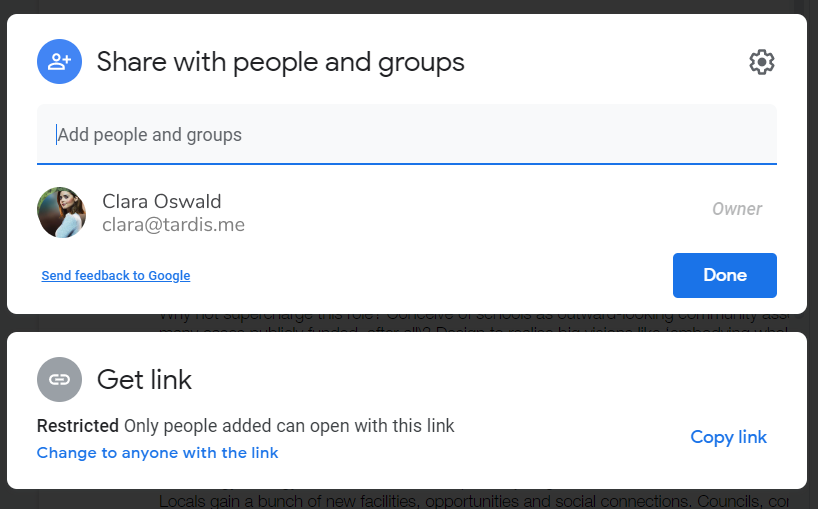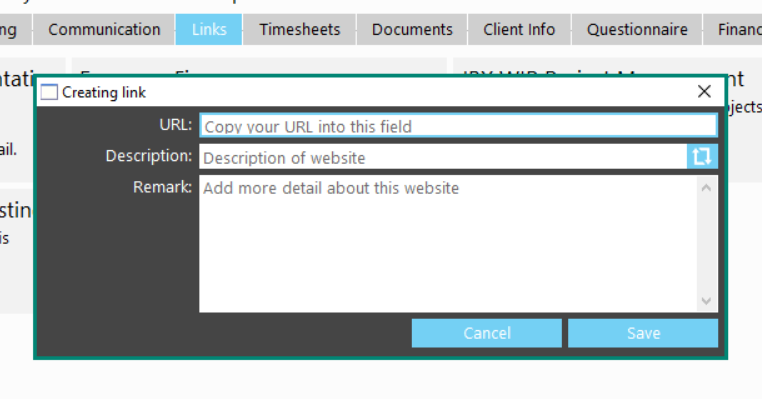 The link to the external document is now saved under Jobs > Links. Files are arranged numerically and alphabetically.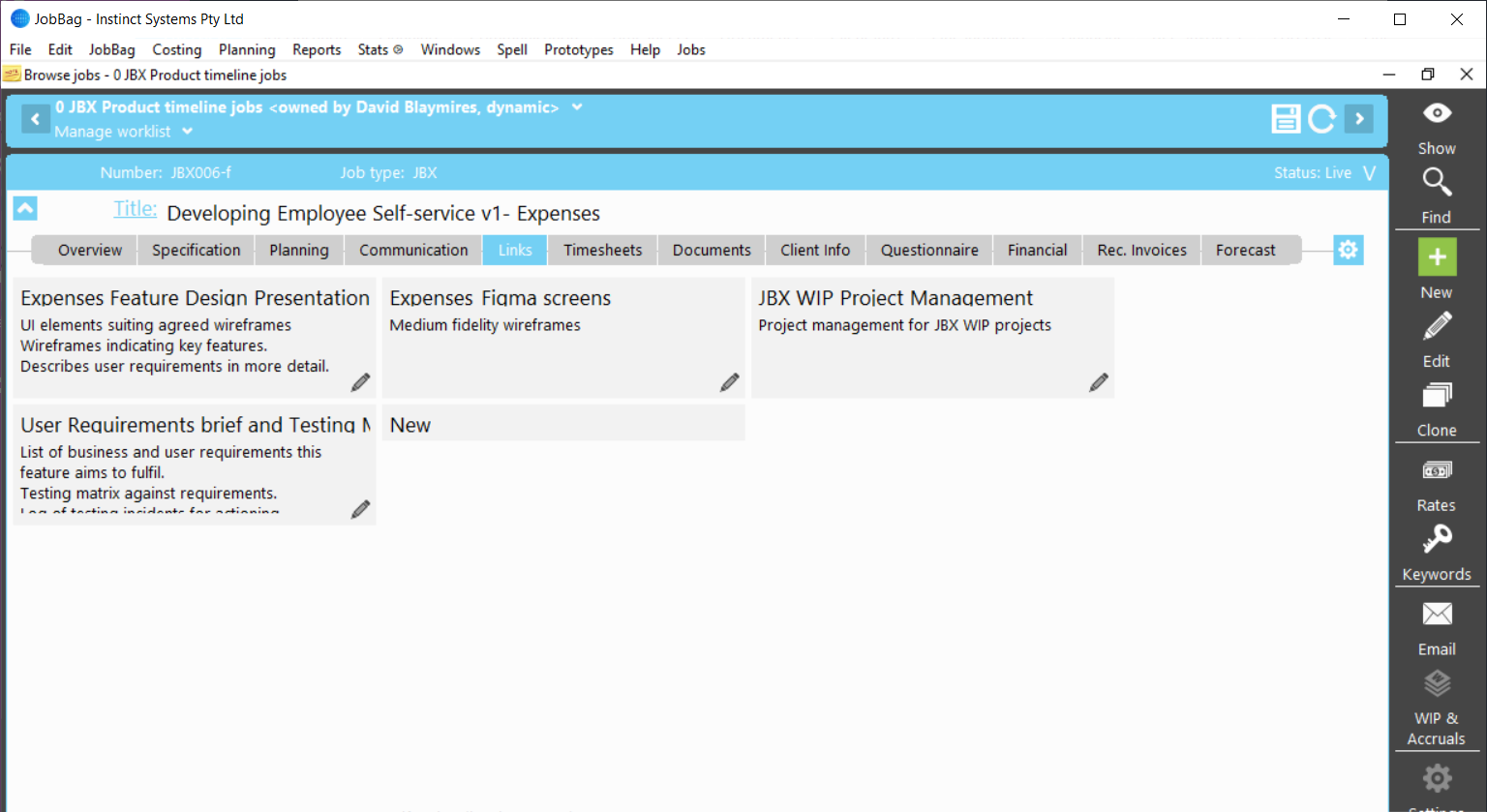 If you want to upload files from your computer, refer to this document instead: What is the Documents Feature?
Types of Files
We help your team collaborate and work with your existing cloud and server-based document storage.
Files from external file host - for example, SharePoint, Google documents, Dropbox, Box -- that can be shared with a link can be added to your JobBag Job.
Files from your internal servers cannot (and should not) be shared on JobBag Jobs due to security reasons.
File Permissions
Anyone with access to a job in JobBag will be able to see the links to files.
Your external file providers may have other security permissions on files that you should be able to set.
Did this article help you?
---
Was this article helpful?
---
What's Next