Finance Process - Expense Claims
Finance Process - Expense Claims
---
Share feedback
Thanks for sharing your feedback!
Finance Approval and Posting to GL
This is where you can review approved, submitted, and posted claims and either:
edit a claim and change information on the claim eg add or remove GST; change KIND codes etc; it is not possible to claim through the desk top version of JobBag
reject a claim or
post an approved claim to the general ledger or
post a submitted claim to the general ledger or
forward the claim to another for review or approval or
delete a posted claim (if you made an error; note it is not possible to delete posted claim through the desk top version of JobBag)
Edit a claim
If one of the approved claims should not have GST on it follow this process to add the GST.
Select claim and right click anywhere on the line.


The next screen has more information about the claim - single right click on the line to open up the original receipt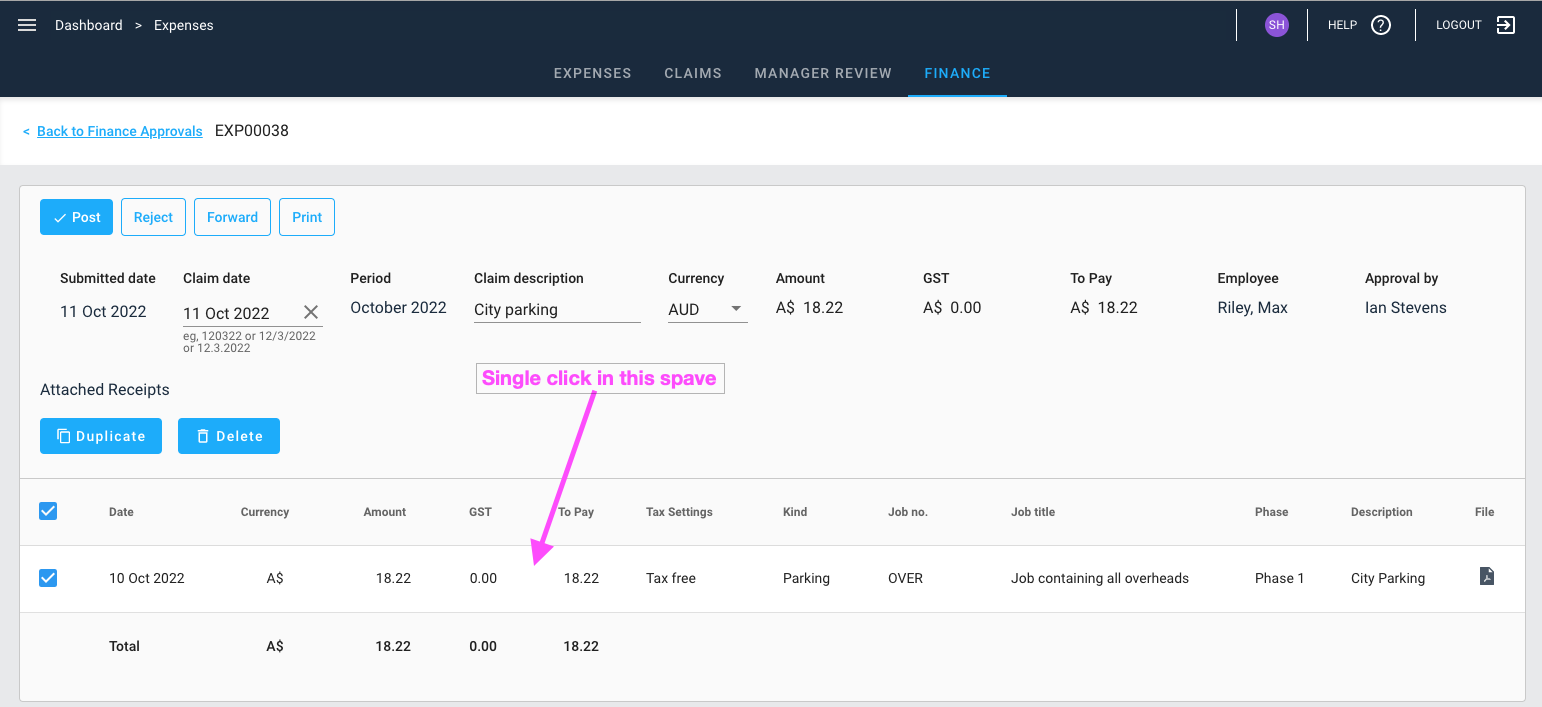 Select new tax status from drop down list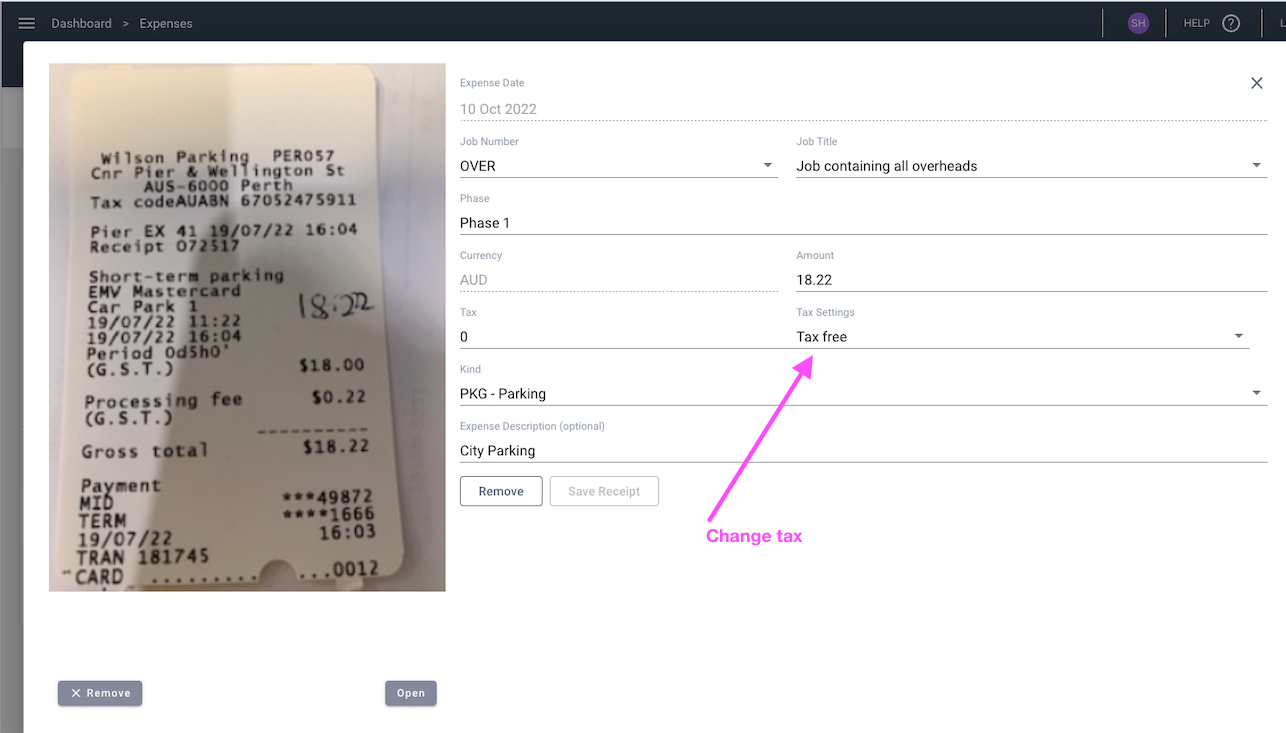 Save the changes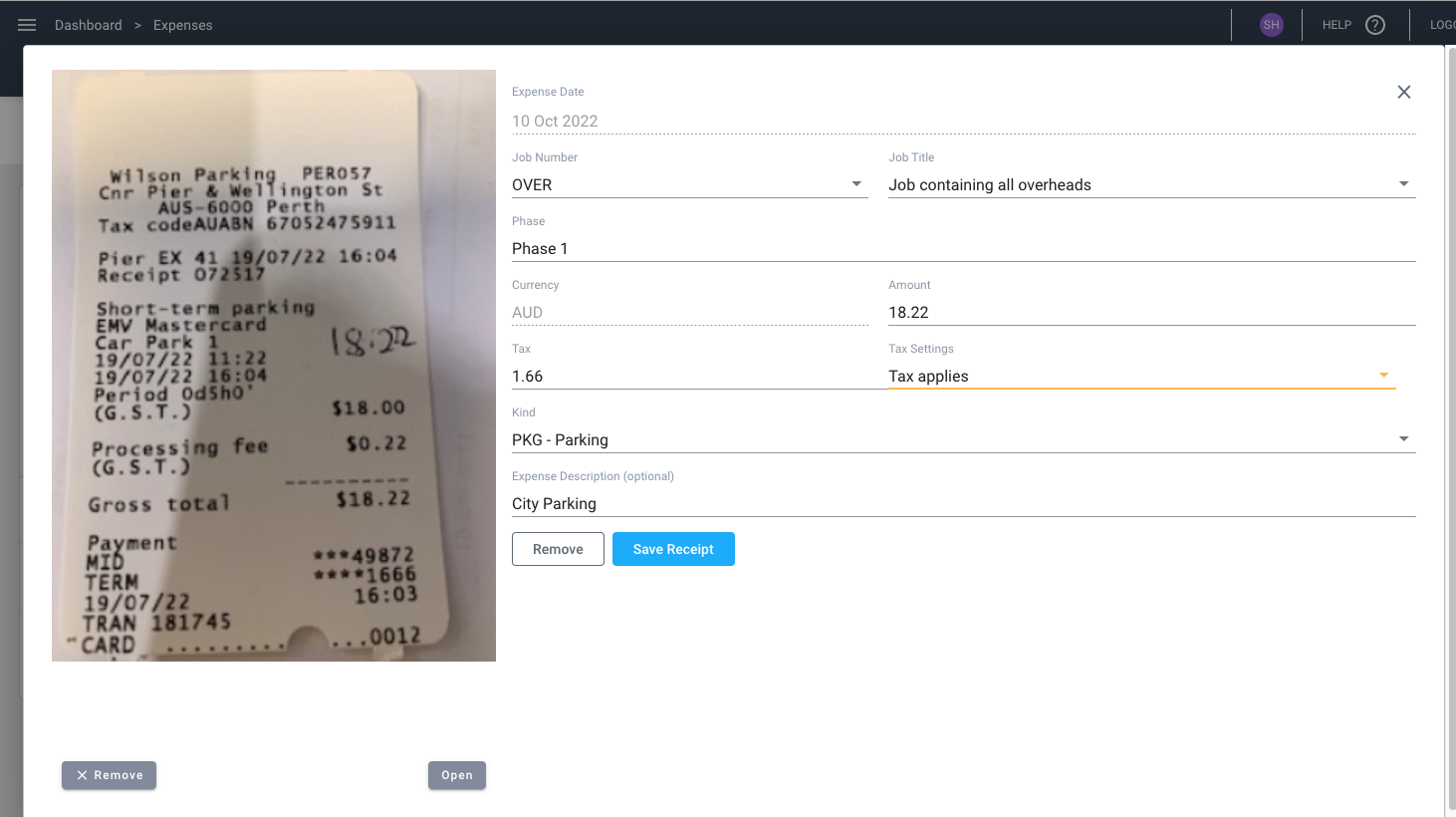 Post the updated receipt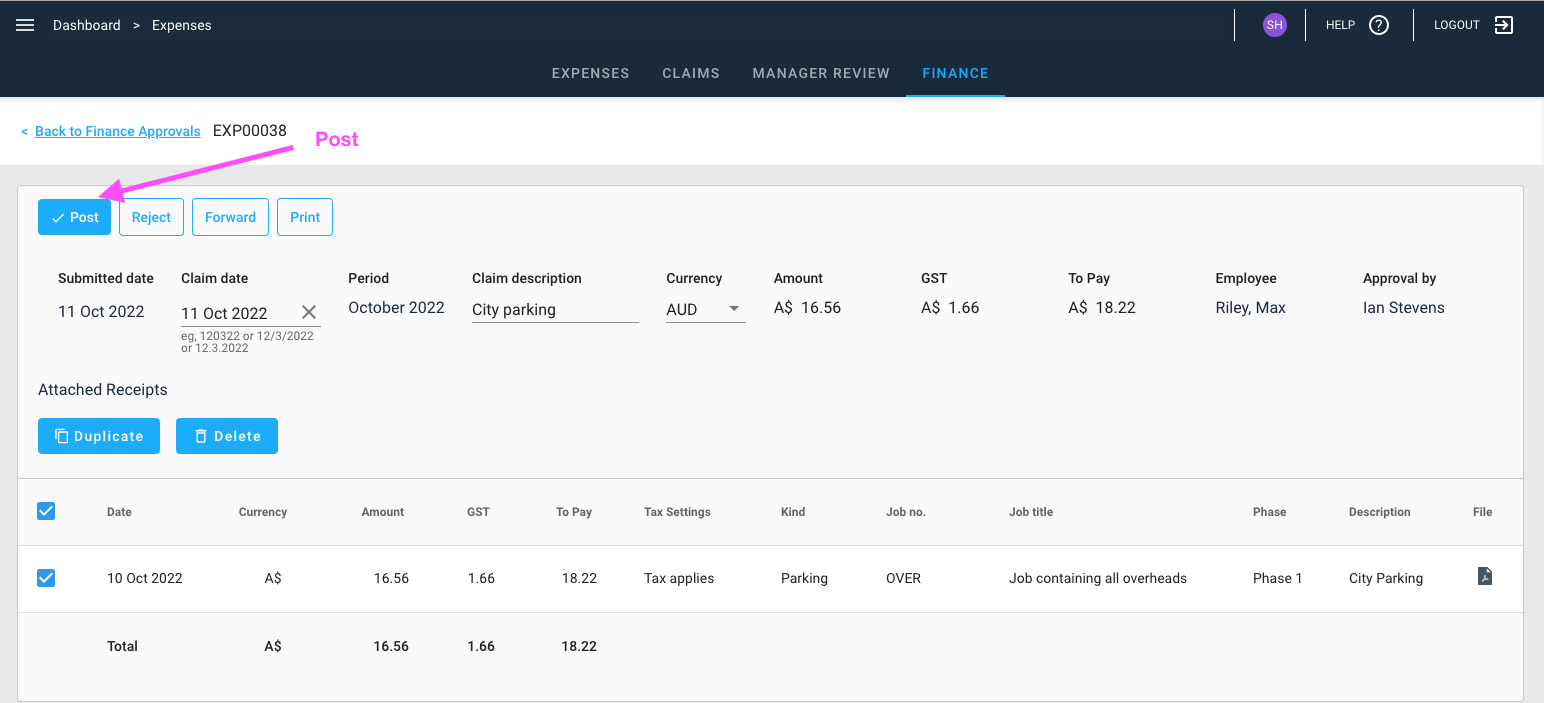 Reject a claim
Select the claim and click on reject icon

Status of claim has changed to "rejected"

When the creator of the claim views their claims - it appears as "rejected"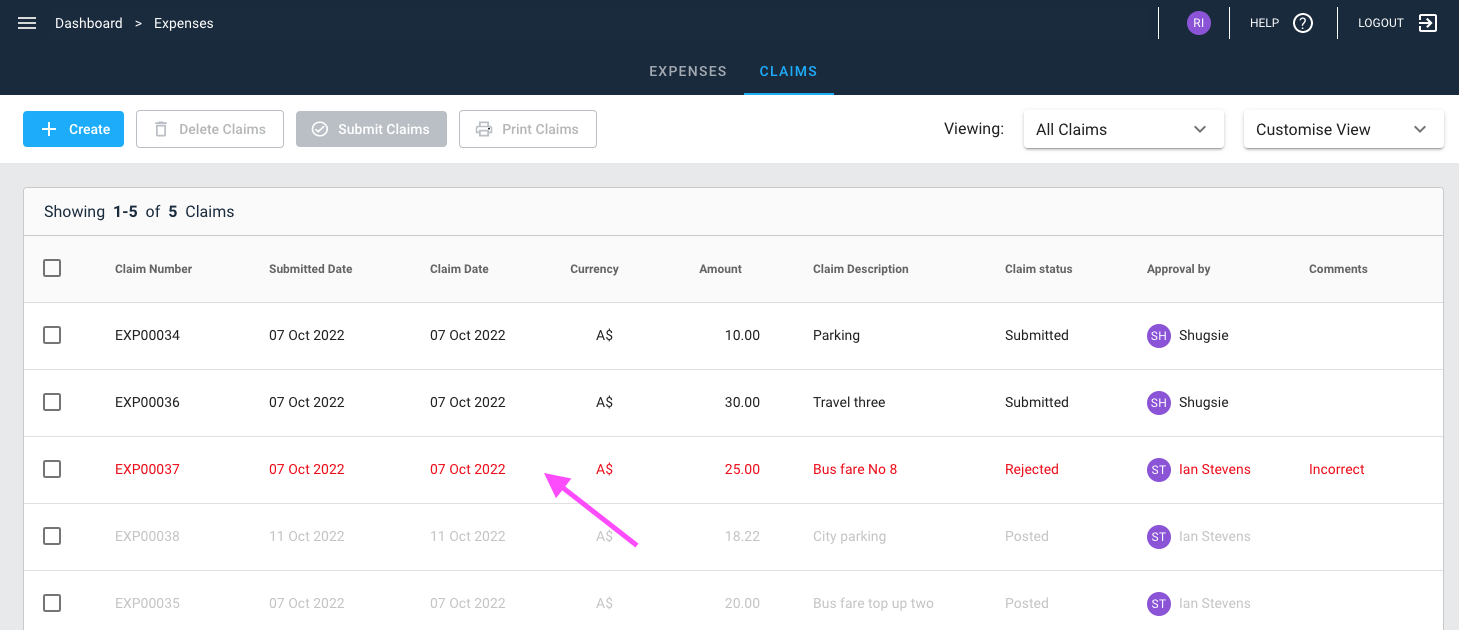 Post a claim
In this finance TAB you select an option to view "approved" or "submitted" claims and click on the 'Post' icon to the general ledger.

Forward a claim
Select claim and click on the forward icon

Select person to whom you wish to forward the claim to click on submit

The claim now appears on Bow Ryan's "Manager Review" tab for approval.



Delete a Posted Claim
If you decide you have posted a claim in error, you can delete it.
Select the posted claim

Click on the claim
You now have the option to delete it.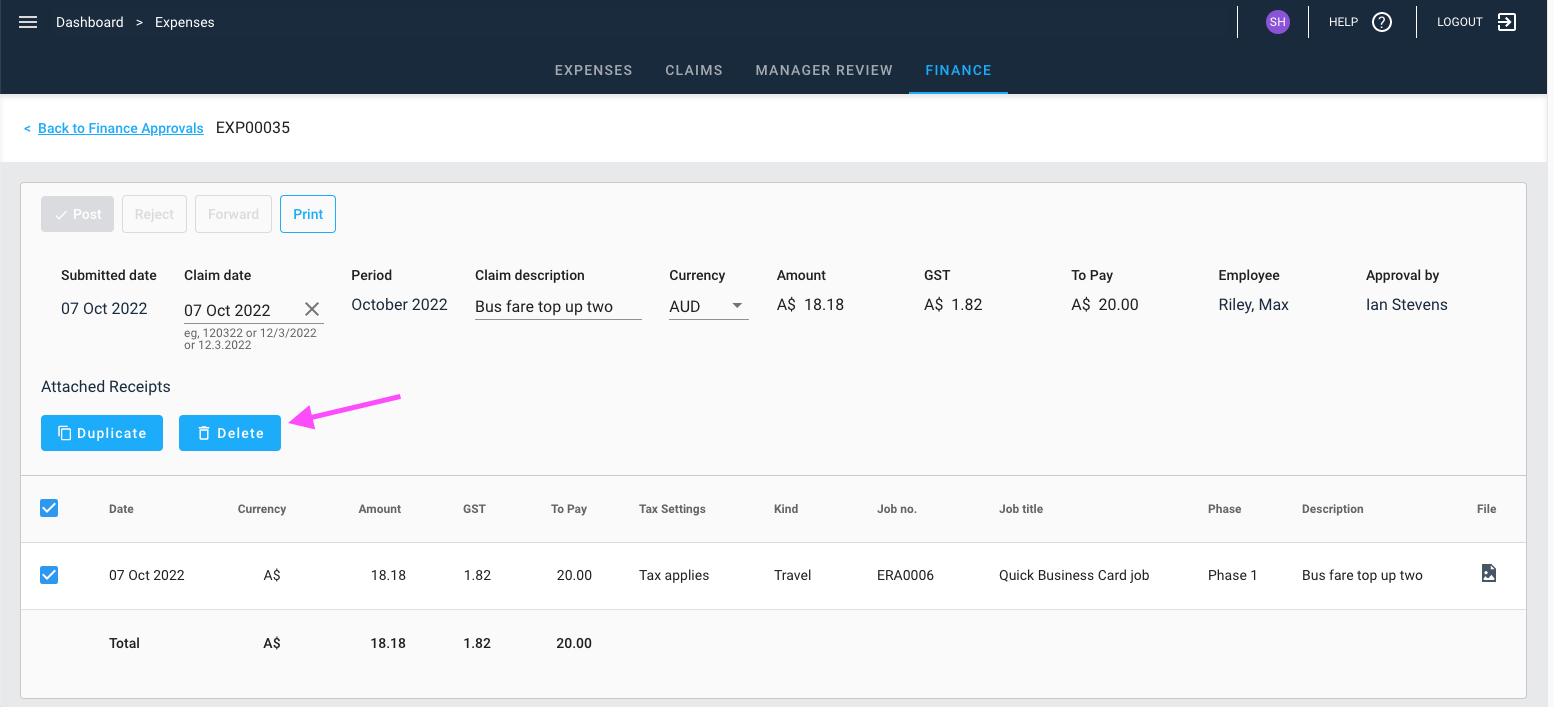 ---
Was this article helpful?
---
What's Next