Credit Card Statement Supplier Invoices
Credit Card Statement Supplier Invoices
---
Process Credit Card Statements
Ensure you have the privileges to process credit card statements and follow the process set up below:
Navigate to: Costing > Supplier invoices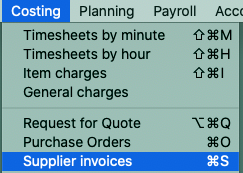 Click on New; select Credit card statement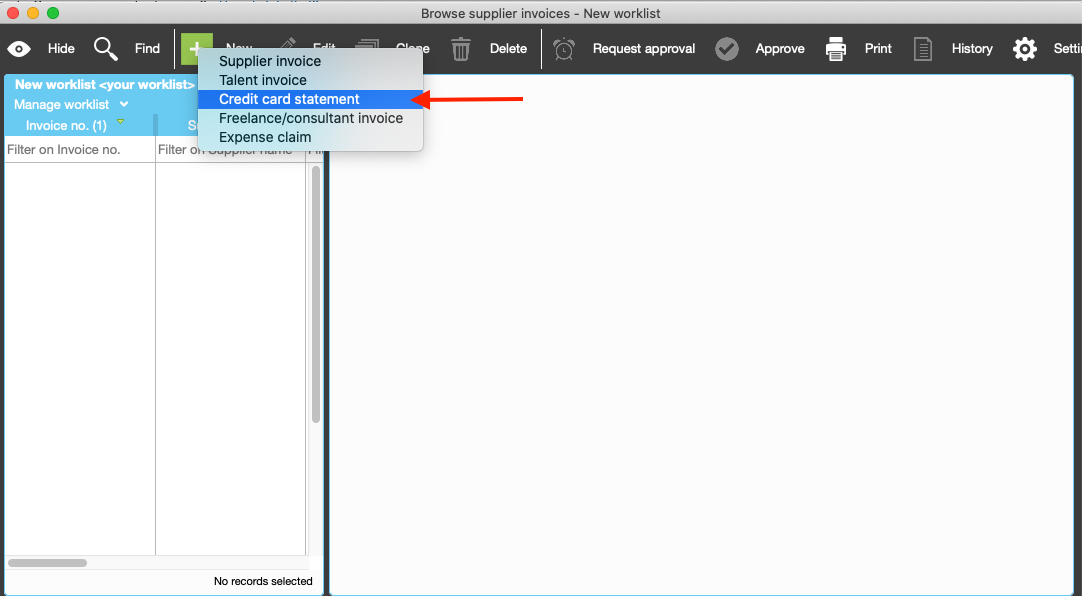 Enter each credit card transaction into the entry window
Example of a screen with some transactions.
Note: there is no header information and therefore you do not have to agree the header totals with the total of the lines at the bottom of the screen.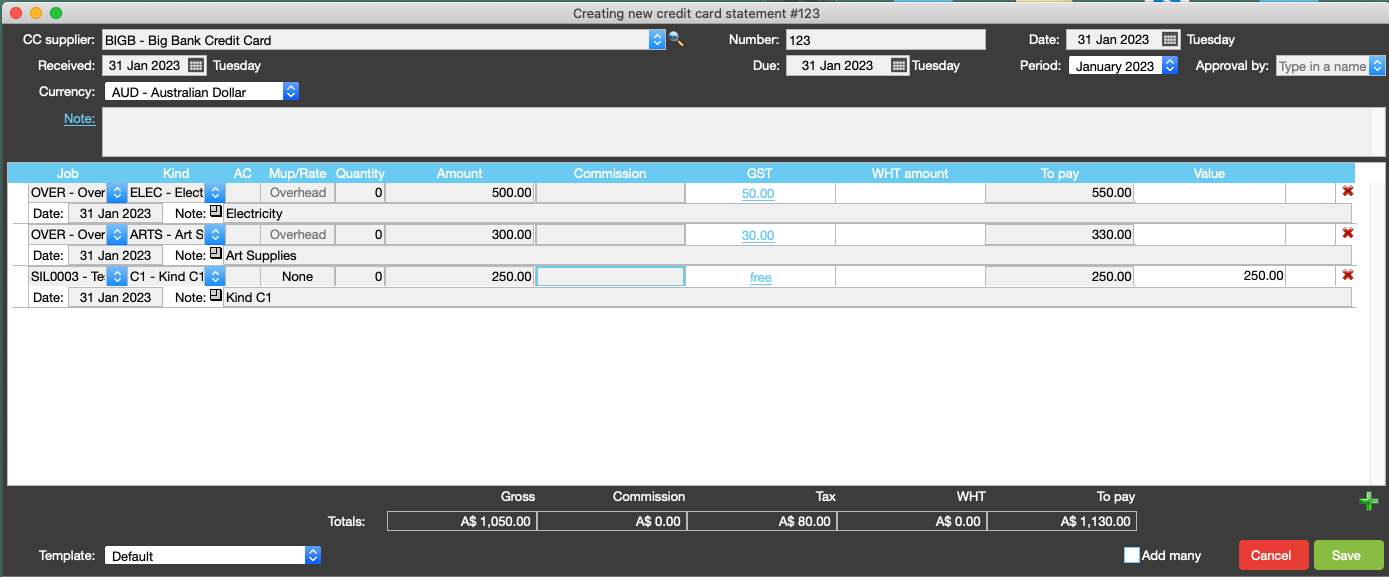 New more help?
Please contact support call 02 8115 8090 or email support@jobbag.com
---
Was this article helpful?
---
What's Next