Payroll Group Privileges
File > Administration > User maintenance
Payroll privileges should be turned on in the administration group, it is always recommended to review these to ensure only the right people have access to sensitive payroll information.
Please note, if there are other administrators that should not have access to payroll info, we recommend a new admin group is set up and the payroll privileges removed
Payroll privileges, Turn on access to enter salary info, create super file, approval leave
User Maintenance Group ( Administration)
Step 1 is to update the Administration group or create a new Administration payroll Group.

Step 2 Click on 'Master selection' and select 'payroll'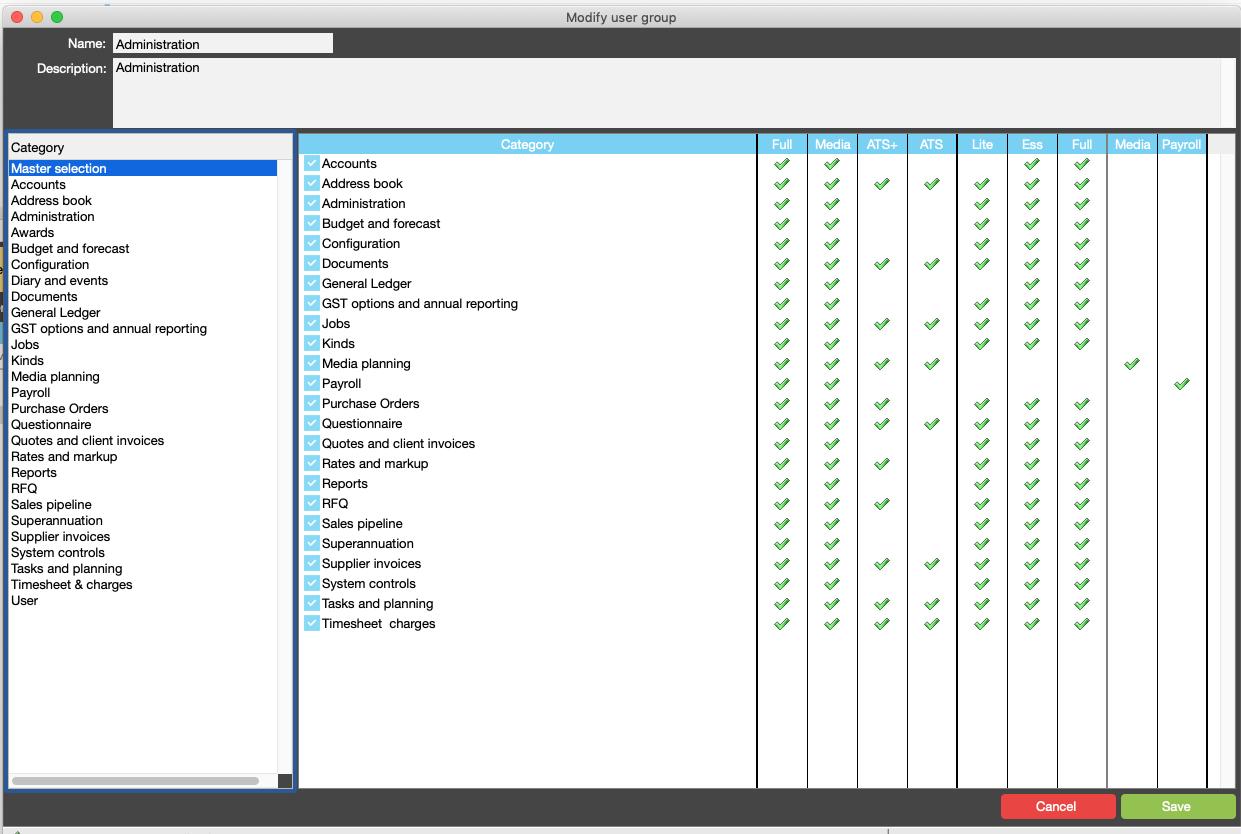 Payslips and Single touch Payroll (STP)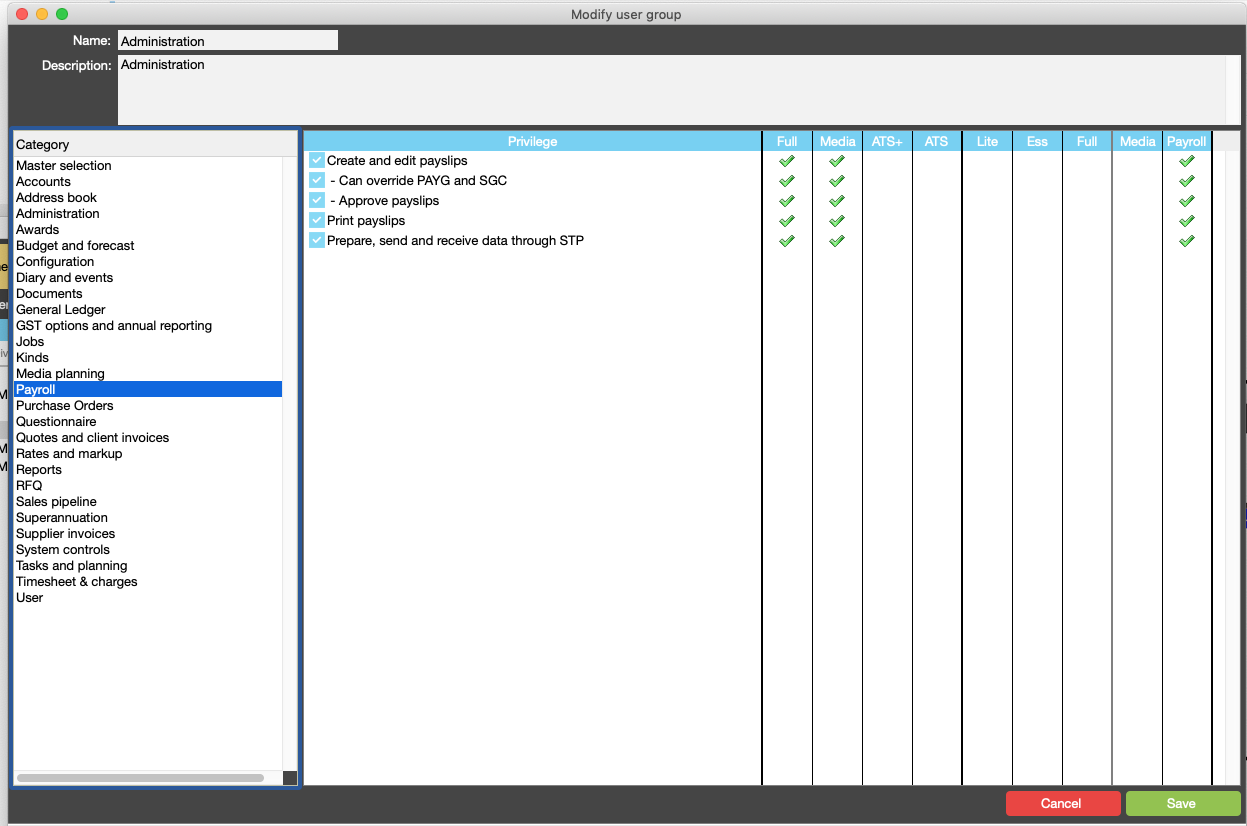 Configuration Menu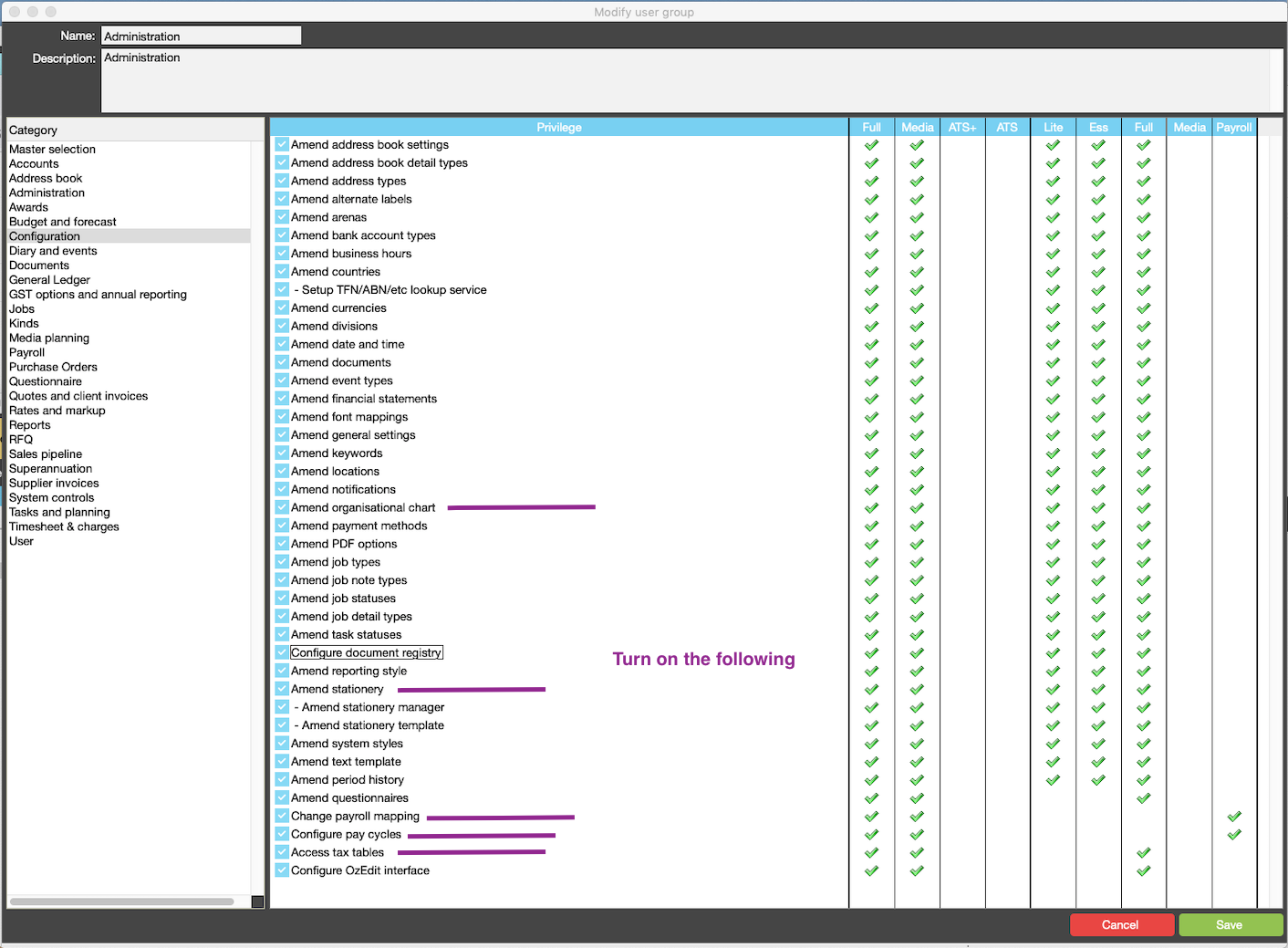 Employee and Salary information
Approve Leave

Payroll Report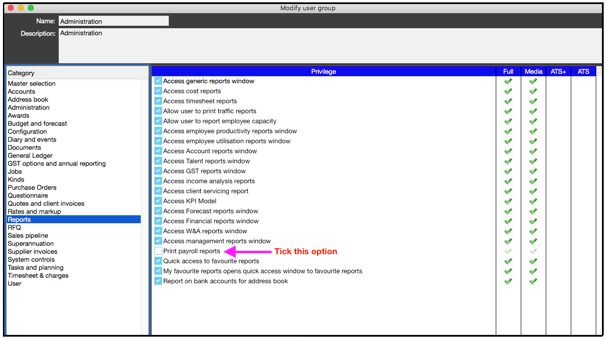 Superannuation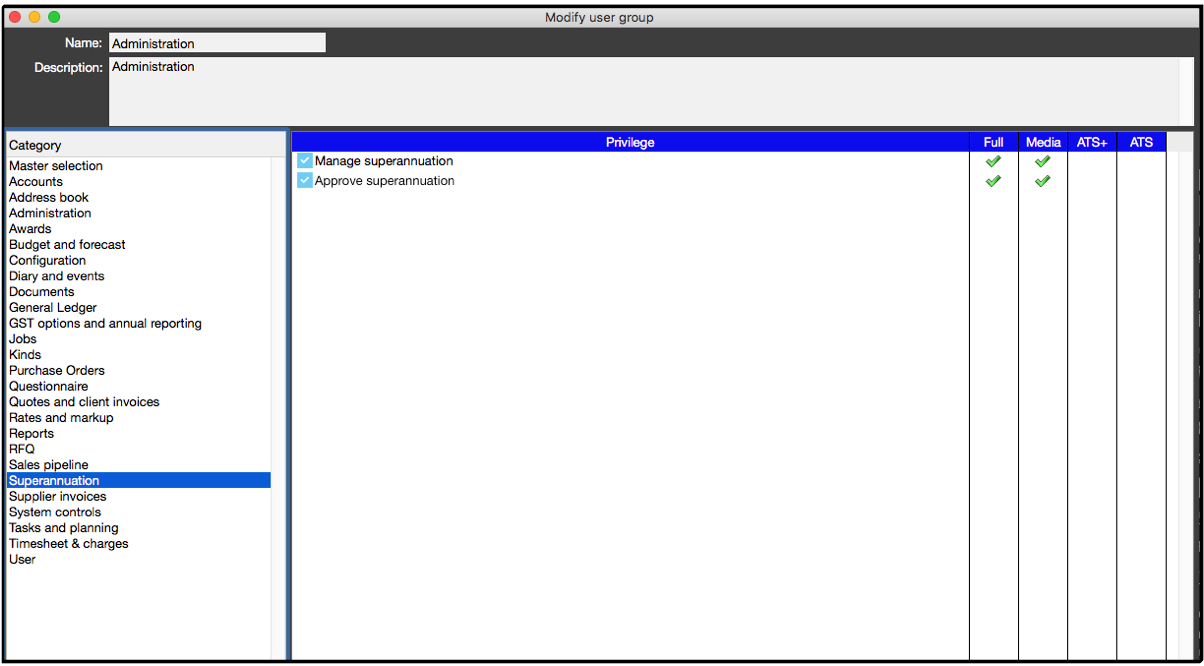 ---
Was this article helpful?
---
What's Next