logon to JobBag (Desktop)
logon to JobBag (Desktop)
---
logon to JobBag (Desktop)
Before you start you will need the following
- JobBag Server/database name
- Your JobBag Username and password
Check if JobBag has been installed
You can check if the icon is on your doc, pinned to your tool bar or check the application/program folder.

- If not installed, See installation instructions if required
Desktop Log on to JobBag screen below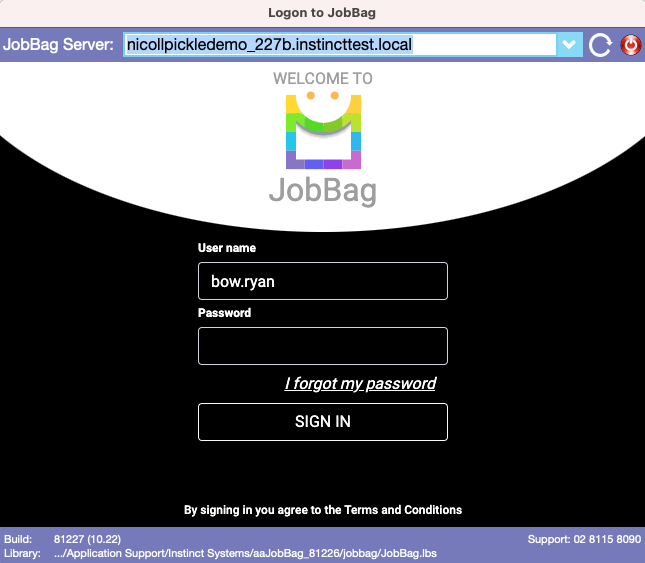 New more help?
Please contact call or email JobBag Help on 02 8115 8090 or email support@jobbag.com
---
Was this article helpful?
---
What's Next