WIP & Accruals Process General Ledger Entries
WIP & Accruals Process General Ledger Entries
---
PROCESS GENERAL LEDGER ENTRIES
The WIP and Accruals confirmation process generates accounting entries that have to be posted to the general ledger.
Click on the "Apply to the GL" tab.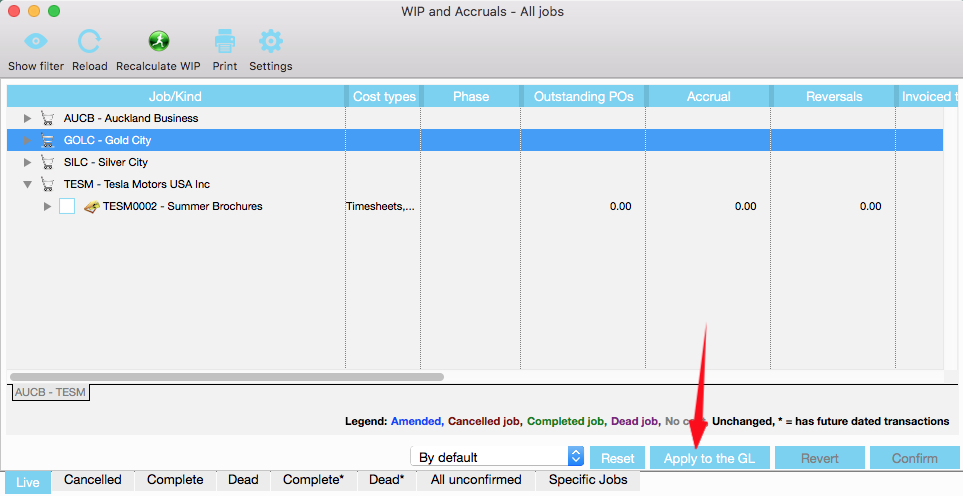 When you decide to generate GL entries i.e. click the "Apply to the GL" tab, the following message may appear if:
there are unmapped KINDS (this means the KIND codes required a GL mapping)
there are "unconfirmed" jobs (this means there are jobs which require review and confirmation)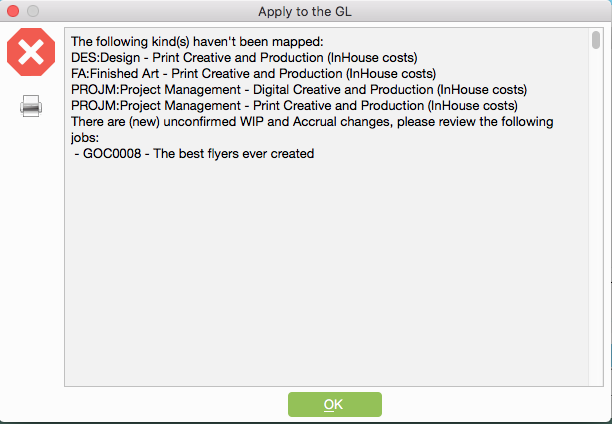 When the GL entries are finally applied, JobBag generates entries. Reports are available. Refer to WIP Reports
You can review jobs and make changes as many times as you require and then 'apply to GL" as many times until the GL is rolled over into the next period: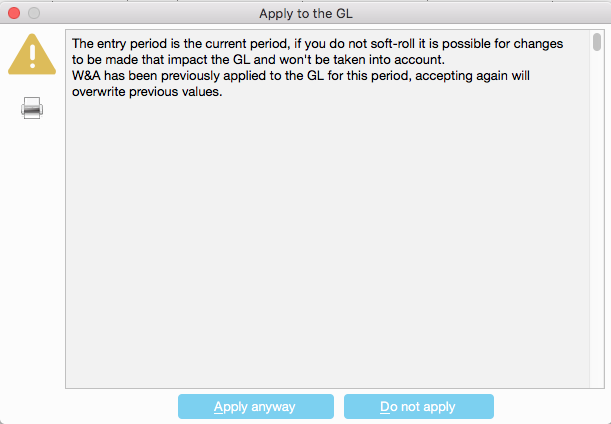 If there are unposted WIP transactions and you will not be able to roll over into the next period. The following message appears and you cannot roll over until the WIP entries are posted.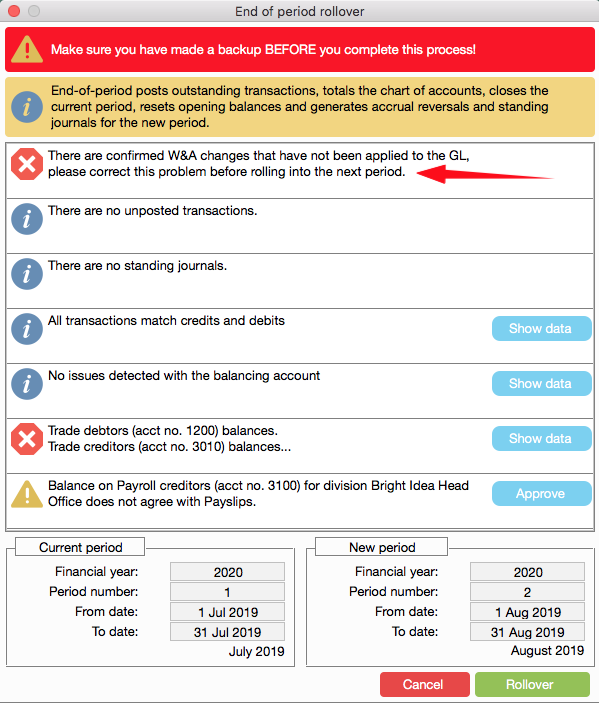 NOTE: When the "apply to the GL " is selected, and if you create transactions that impact the current month's WIP calculations, the "Validation Report" and "Unconfirmed Transactions report" is not updated to reflect the changes. these reports are updated when you open the WIP&A Confirmation Window.
---
Was this article helpful?
---
What's Next