Special Rates, Charge Rates and Mark Ups
Special Rates, Charge Rates and Mark Ups
---
Special Rates, Charge Rates and Mark Ups
Special Mark Ups can be set for any:
Job
Job type
Role
Employee
Freelancer
Client
Company
Division
Currency can also be selected.
Special Rate Hierarchy
Job special rate
Client special rate
Employee special rate
Kind if the kind is set to over-ride the employee rate
Employee normal rate
Kind when the kind does not have over-ride employee rate set
---
Access the screen to enter default rates by either one of the three methods:
Method 1 - Configuration menu
Go to File > Configuration > Rates and Markups > Charge Rates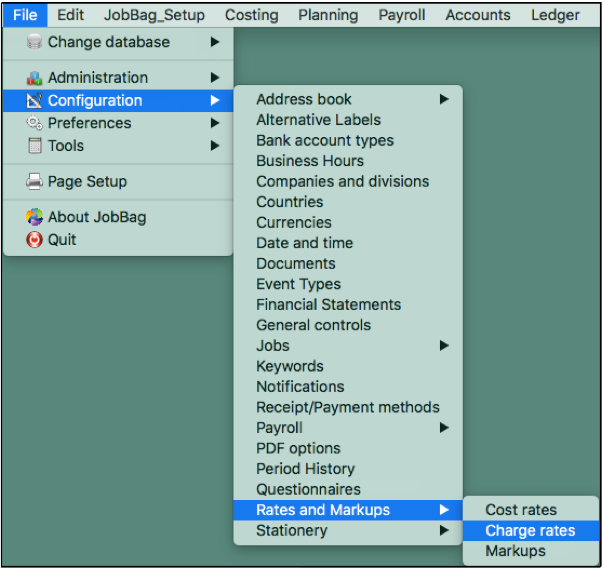 Method 2 - Via Address Book record
Access via client address book record - click on tabs in the client address book record.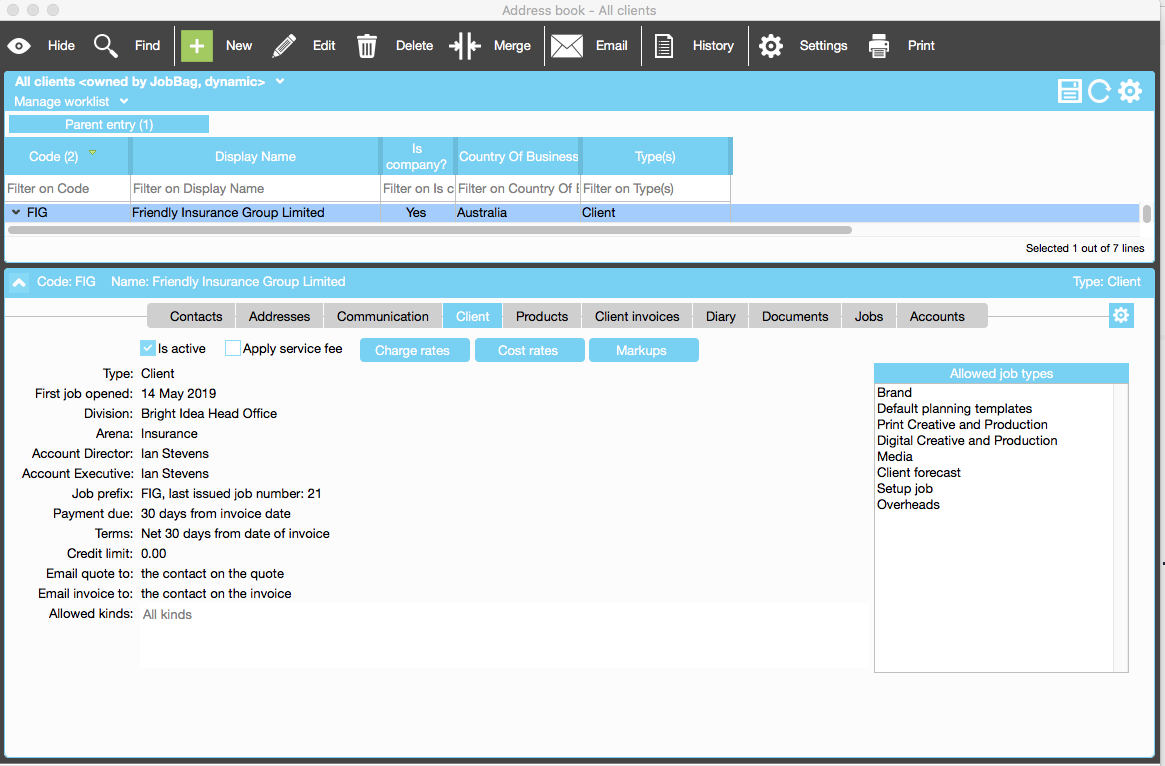 Method 3 - Rates button in the Jobs window
Select the Rates button in the Jobs window.

This opens the dialog shown below, where special rates can be entered.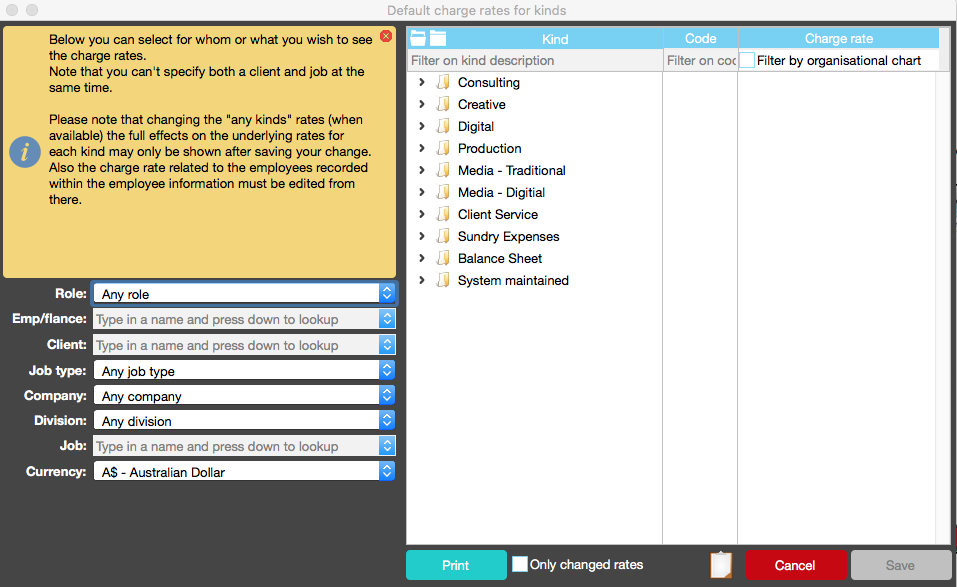 ---
Freelancer Rates
These should be set up per Freelancer in the Address Book, Method 2 outlined above.
Find employee/freelancer in Address Book
Go to the Employment tab for the selected freelancer
Select Add New Employment info
Add cost and/or charge rate. This will ensure that your freelancer has a default cost and charge rate when added to Tasks and Jobs.
Add utilisation percentage (%) and freelancer's work hours, if applicable.
If overrides for specific clients, job types or divisions are needed, use the Rates button in the Jobs window, Method 3 outlined above.
---
Was this article helpful?
---
What's Next