Installation Instructions for Microsoft Version
Installation Instructions for Microsoft Version
---
Installation Instructions for Microsoft Version
Step 1 Navigate to the following site https://yourdatabasename.myjobbag.com.au, .co.nz for the New Zealand server and .com for the US server
We are happy to do the installation for you so please call or email JobBag support if assistance is needed. Phone 02 8115 8090 or email support@jobbag.com.au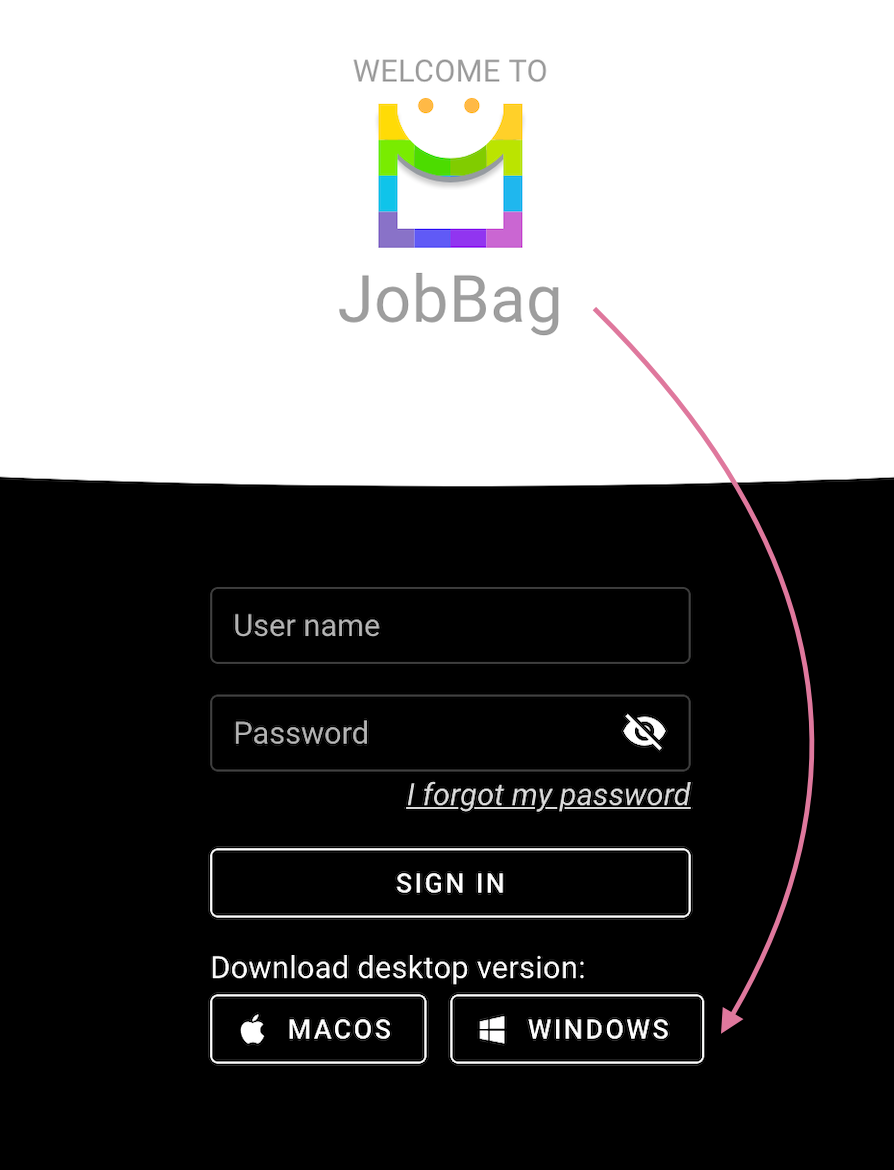 Step 2 Click on the windows icon to start downloading
Step 3 Click to save the application to the download directory
Step 4 Go to your downloads directory, right mouse click on the file and select open.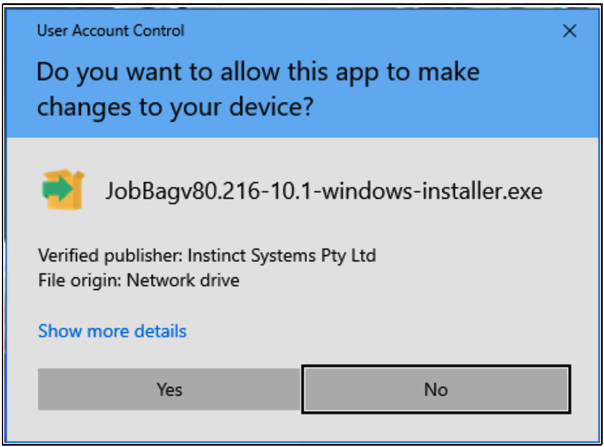 Step 5 The installer starts, click on the Next button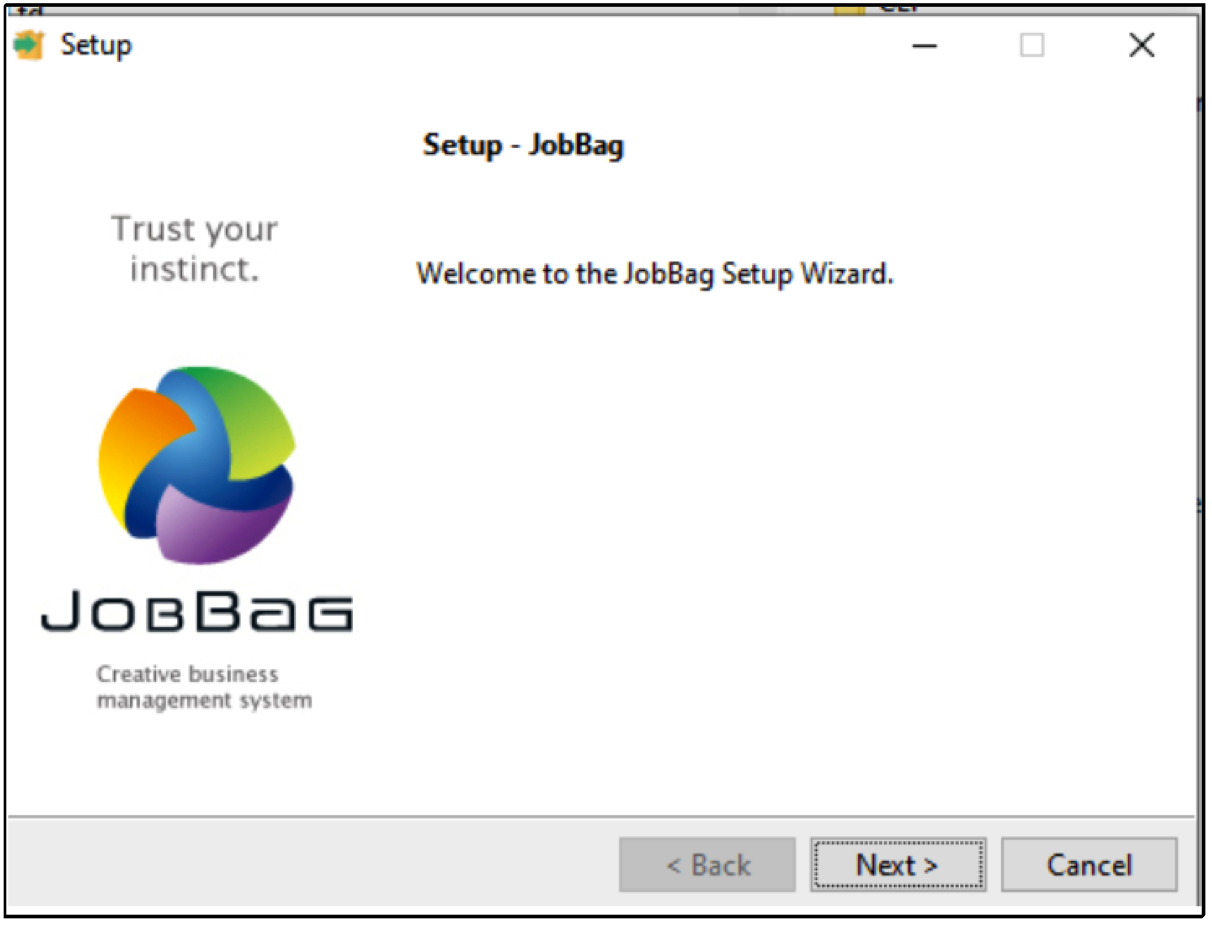 Step 6 Accept the agreement and click on the Next button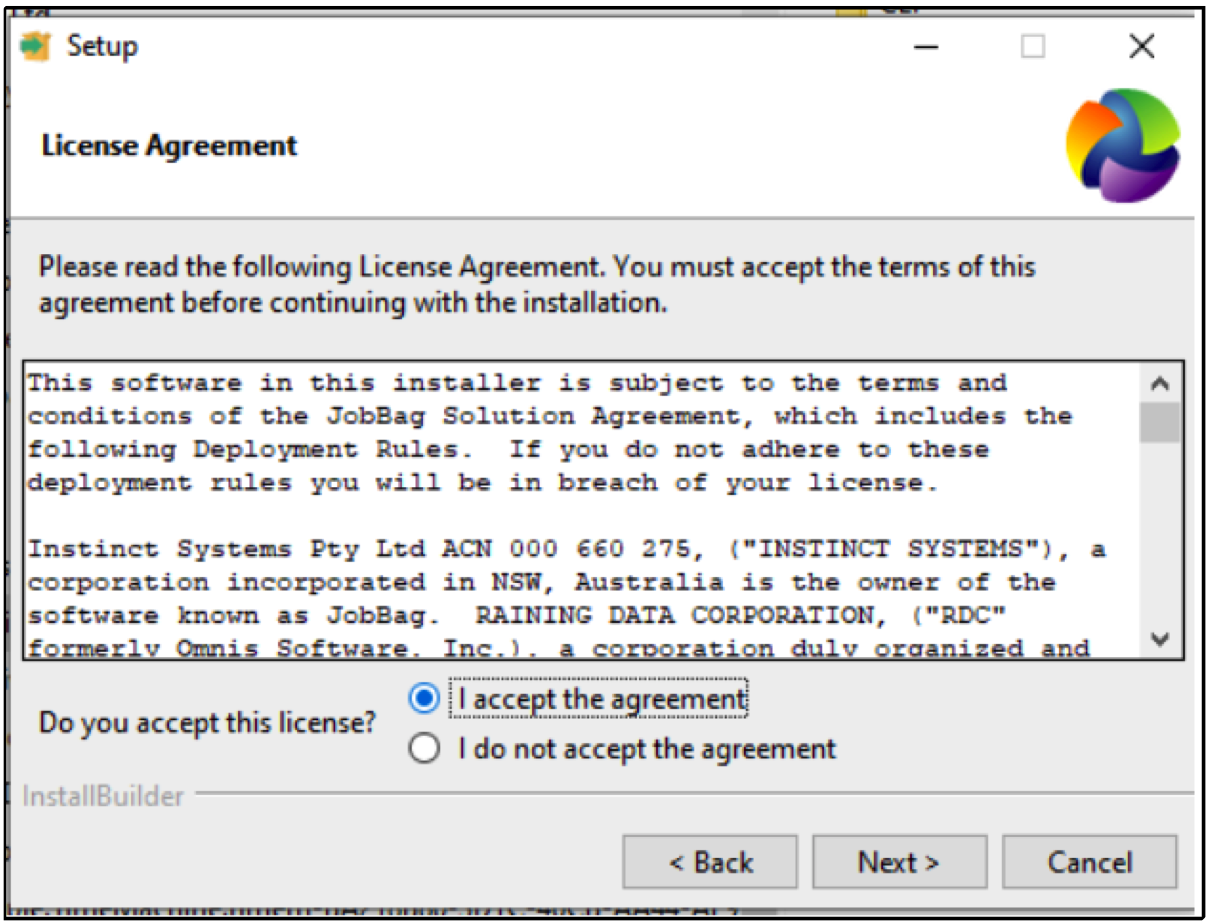 Step 7 Change the installation directory to c:\Program Files\JobBagv8 (add v8 to the name of the file) and click on the Next button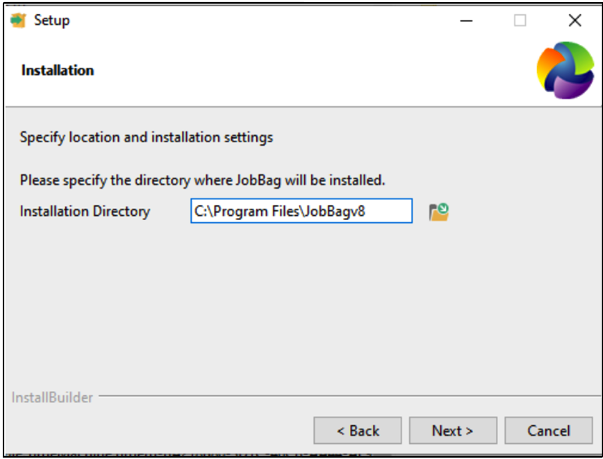 Step 8 Click on the Next button to begin installation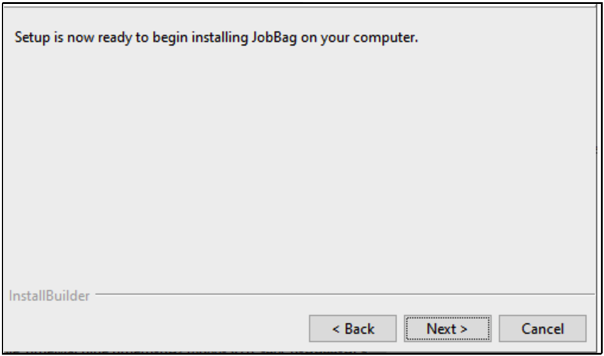 Step 9 Wait for installation to complete. Be patient this could be a while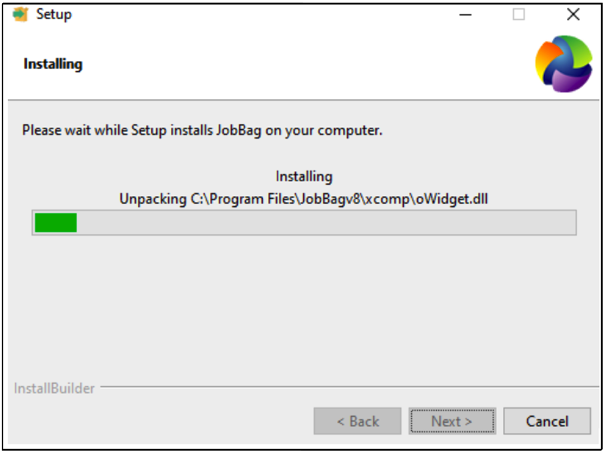 Step 10 Click on the Finish button with the launch button selected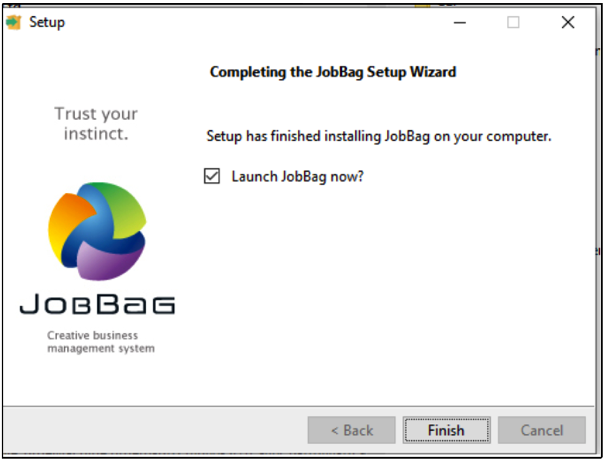 Step 11 Please be very patient - some machines are very slow and it may take a few minutes
Step 12 Enter the serial number details for your database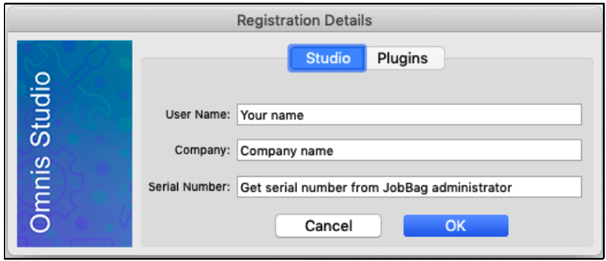 Step 13 You will now have the log on screen to JobBag. Please enter the name of your database, your user name and your password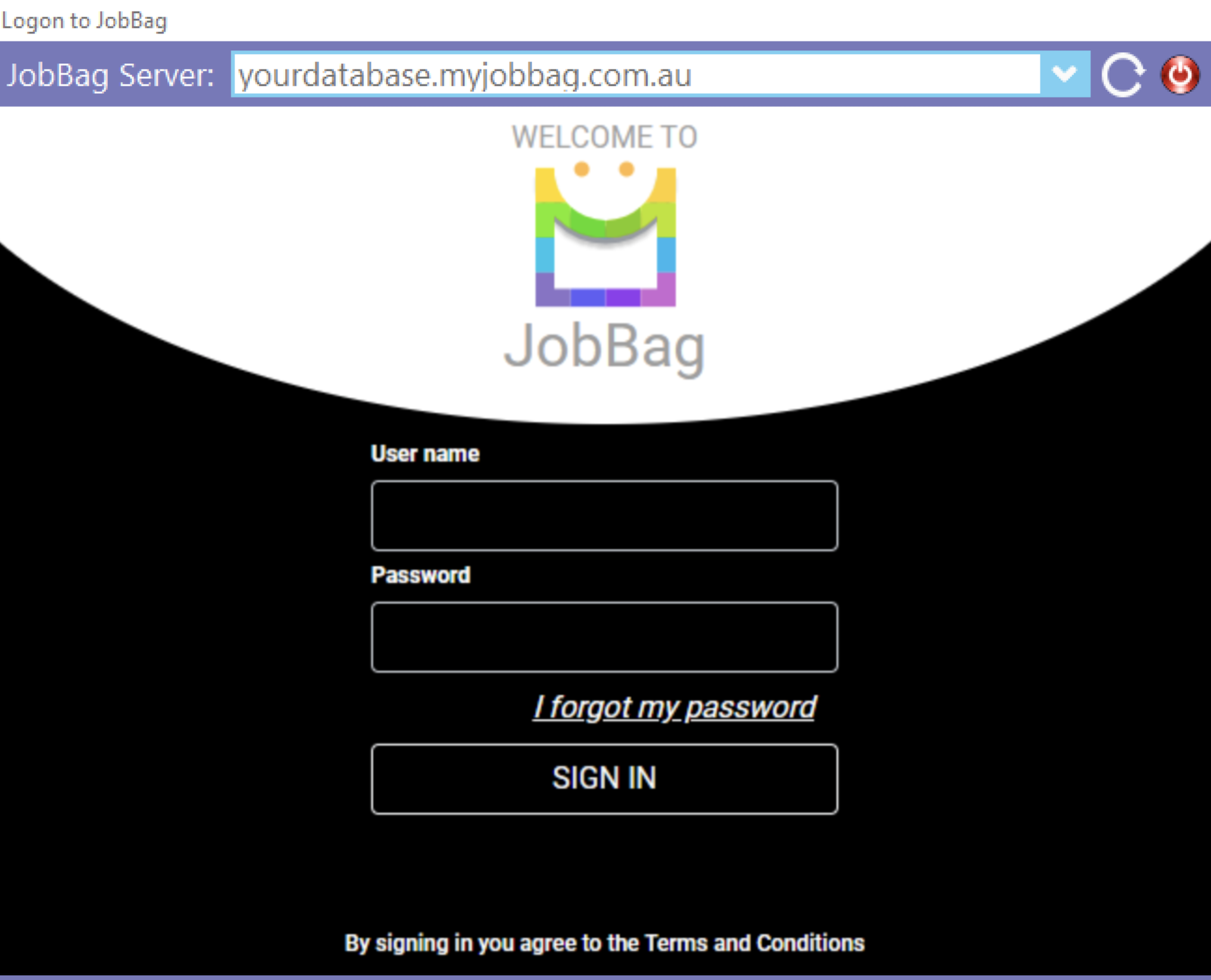 ---
Was this article helpful?
---
What's Next