Share feedback
Thanks for sharing your feedback!
Phases
Phases are sections in a Job Plan and are a way to break a large job into small manageable pieces. Tasks on a Job will fall within Phases. Use of Phases is recommended for large jobs with long time frames. Phases are also useful for discrete parts of a single job.
Billing is impacted by Phases. Learn more here →
Create a New Phase
All Jobs are created with a Phase by default. To change what the default Phase is called, your System Administrator can do this in Job Types.
Create additional phases by selecting Add New Phase button.
For example:
You may wish to use Phase 2 to record additional work requested by a client.
The default template's KINDS will be Phase 1.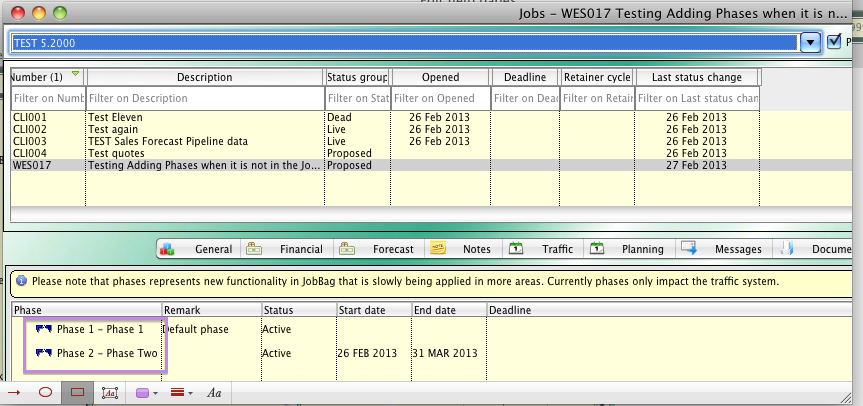 If this Job is a commonly used Job Type, it is recommended to set Phases in the Job Type Template. It is more efficient to do so, rather than set up a new Phase each time.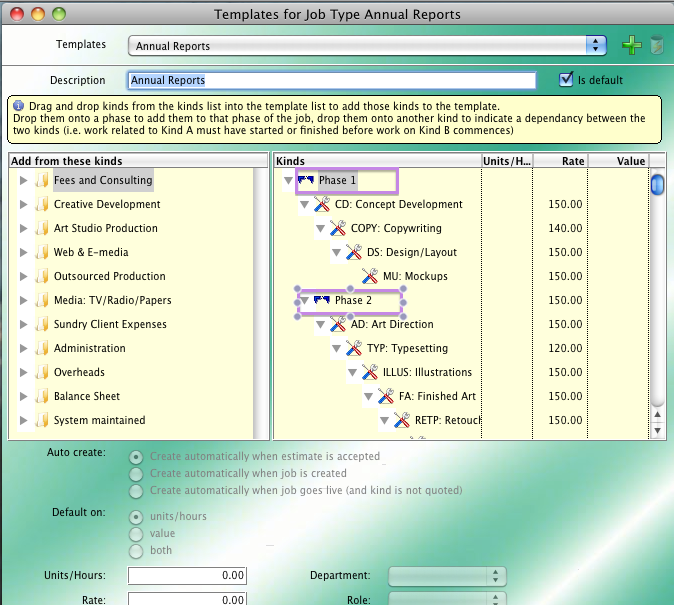 See related: Job Type, Templates.
Recommendations for efficient processing
Ensure POs are raised for the Phases as in the Quote. select the option "Restrict PO lines unless in Blessed Quote".
If you wish to process costs against the correct Phase and invoice each Phase with the minimum of mistakes, it is recommended that the following options are selected. These restrictions are for every job - not just for jobs with phases. [move to job cost reports for clarity]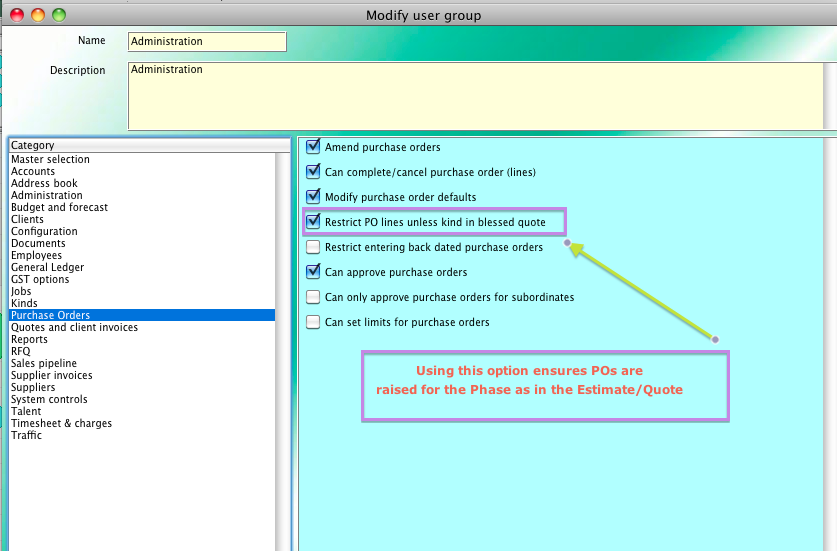 Ensure time is recorded against allocated KINDS in the correct phases, select the option
When the templates are created with phases, all Quotes, POs, time costs, supplier invoices, and client invoices may be processed in the appropriate phase.
Reports by Phases
The Job costing report can be displayed by phase. See Job Cost reports articles for more information.
---
Was this article helpful?
---
What's Next