Approve Test Client Invoices
Approve Test Client Invoices
---
Share feedback
Thanks for sharing your feedback!
Approve Test Client Invoices
Overview
Follow this process if you wish to approve test client invoices.
Client Invoice Settings
Please select the option you require in the client invoice settings window.
If you wish to consolidate all test invoices into one PDF in the email, tick the 'consolidate test invoices' option.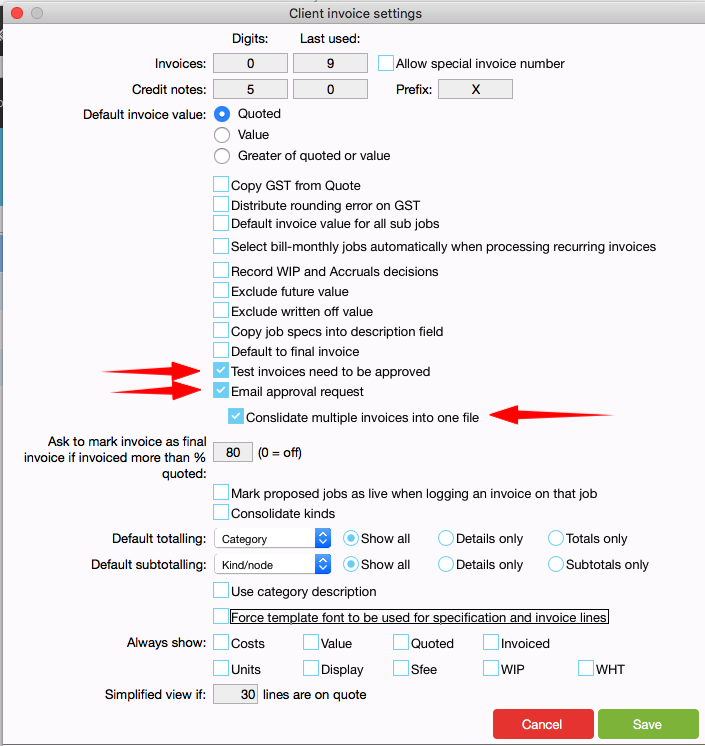 NOTE: If you wish to have each test invoice appear in the email. do not tick the 'consolidate test invoices' option.
Approve Client Test Invoice Process
Step 1 Select client test invoices
Select test invoices which require approval
Step 2 Click on

button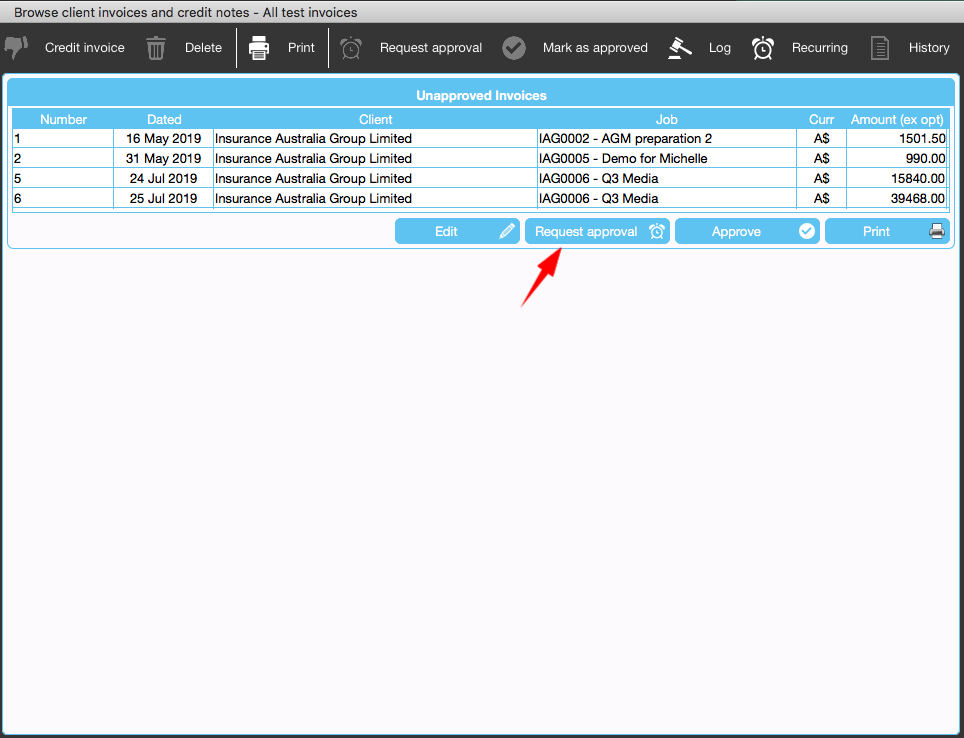 Step 3 Select person who is required to approve test invoices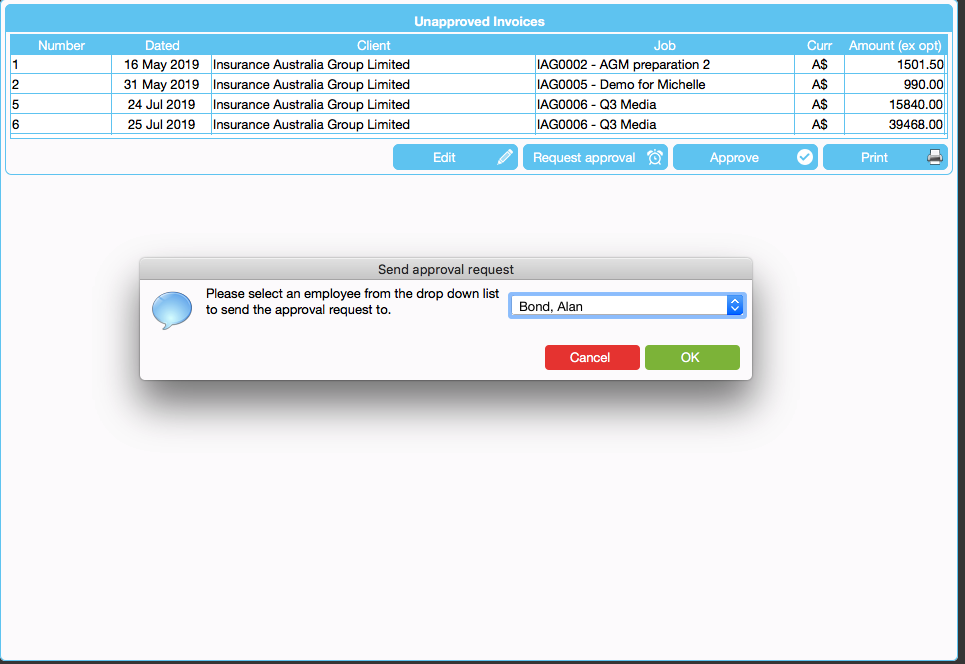 Email when all invoices are consolidated into one invoice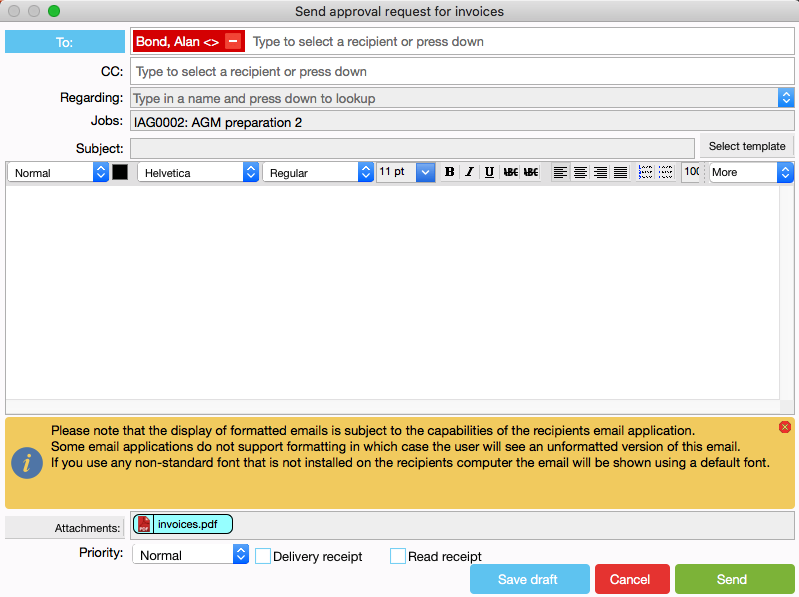 Email when invoices are not consolidated into one PDF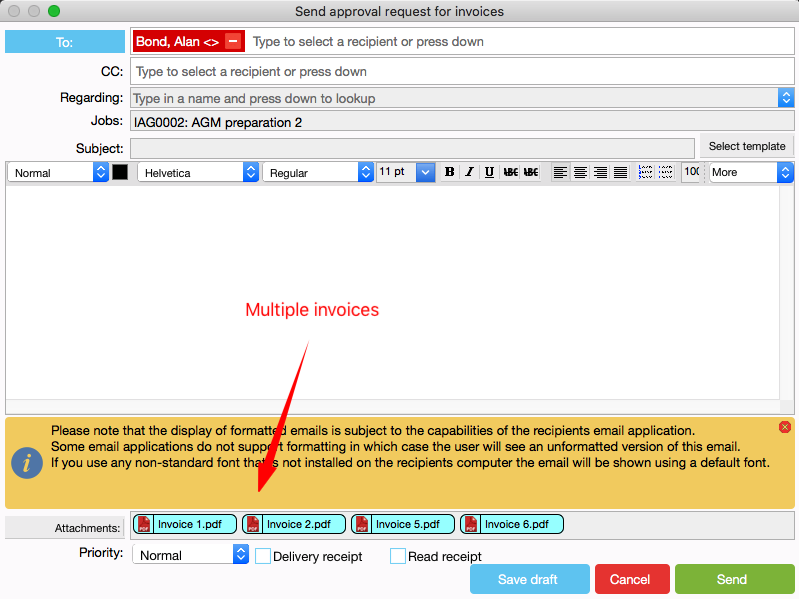 Need more help?
Please contact support, call 02 8115 8090 or email [email protected]
---
Was this article helpful?
---
What's Next