JobBag Couldn't Unzip The Installer
JobBag Couldn't Unzip The Installer
---
JobBag Couldn't Unzip The Installer - error during upgrade to new build
This issue has become more frequent in Monterey (OSX 12x) and Ventura (OSX 13x). It is caused by increased security protection in the Apple OSX. Below is a procedure explaining how to fix this issue.
1) You have just clicked 'Yes' to download the installer to update JobBag. If you receive the following error after the installer has downloaded the main issue is the JobBag application does not have permission to unzip the folder on your Mac. We need to give the JobBag app permission to do this via Privacy and Security settings on your computer.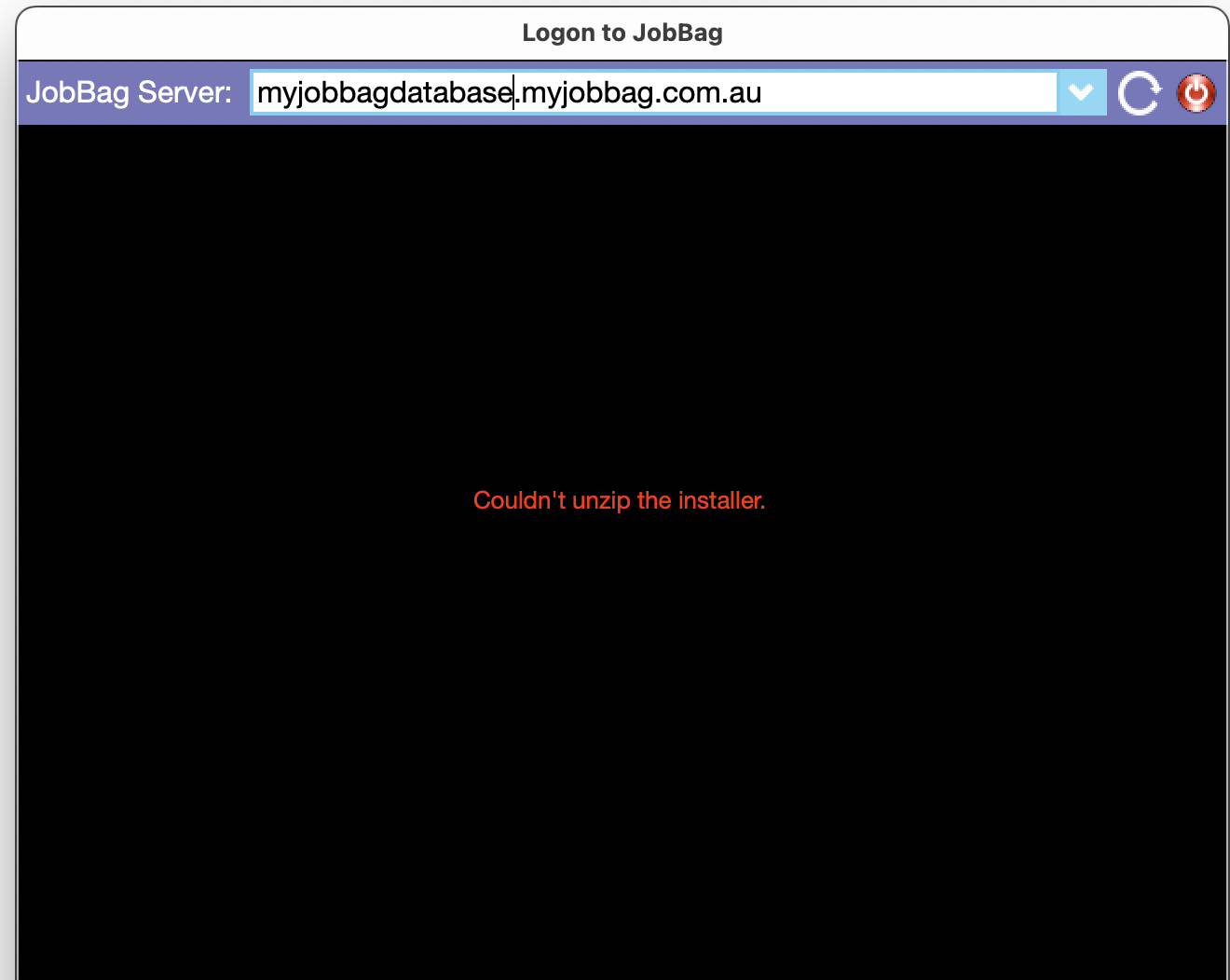 2) Click on the Apple icon in the top left hand corner of your Mac and select System Settings.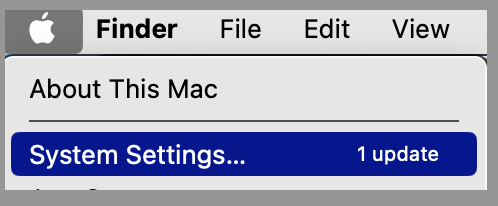 3) Click Privacy & Security. Then click the + symbol to unlock it. Input your MAC password.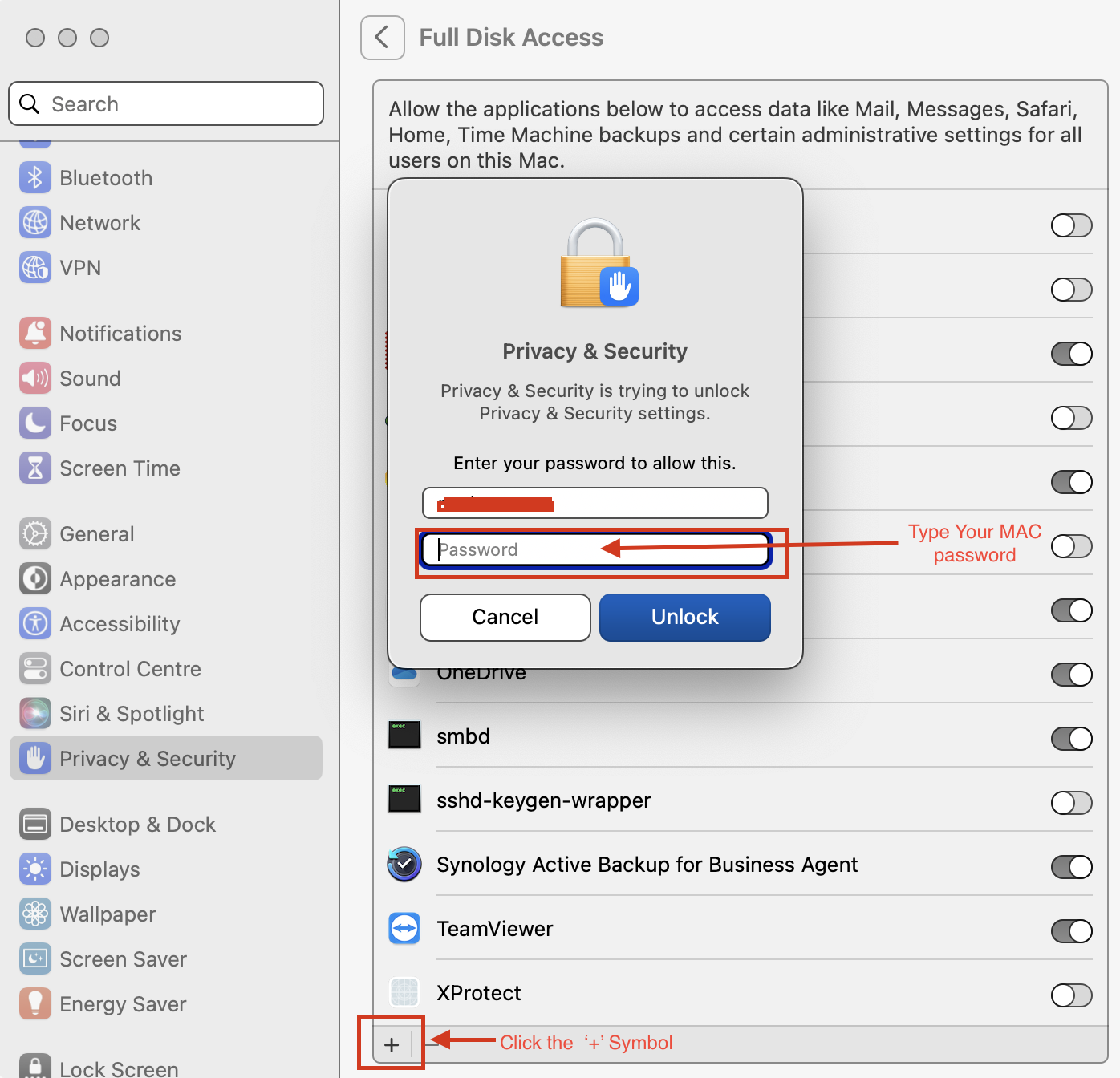 4) Click on 'Full Disk Access' and Click the '+' symbol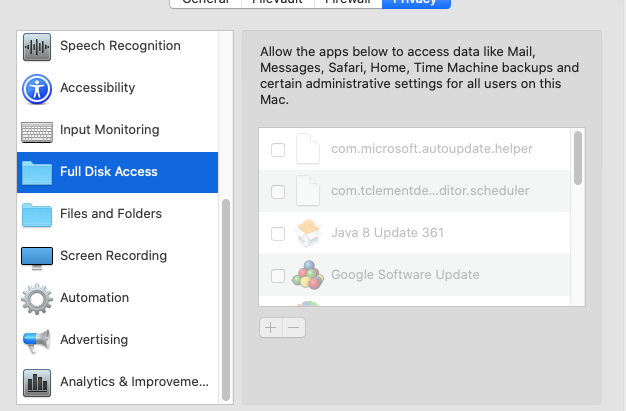 5) Open up your Applications folder and select the JobBag app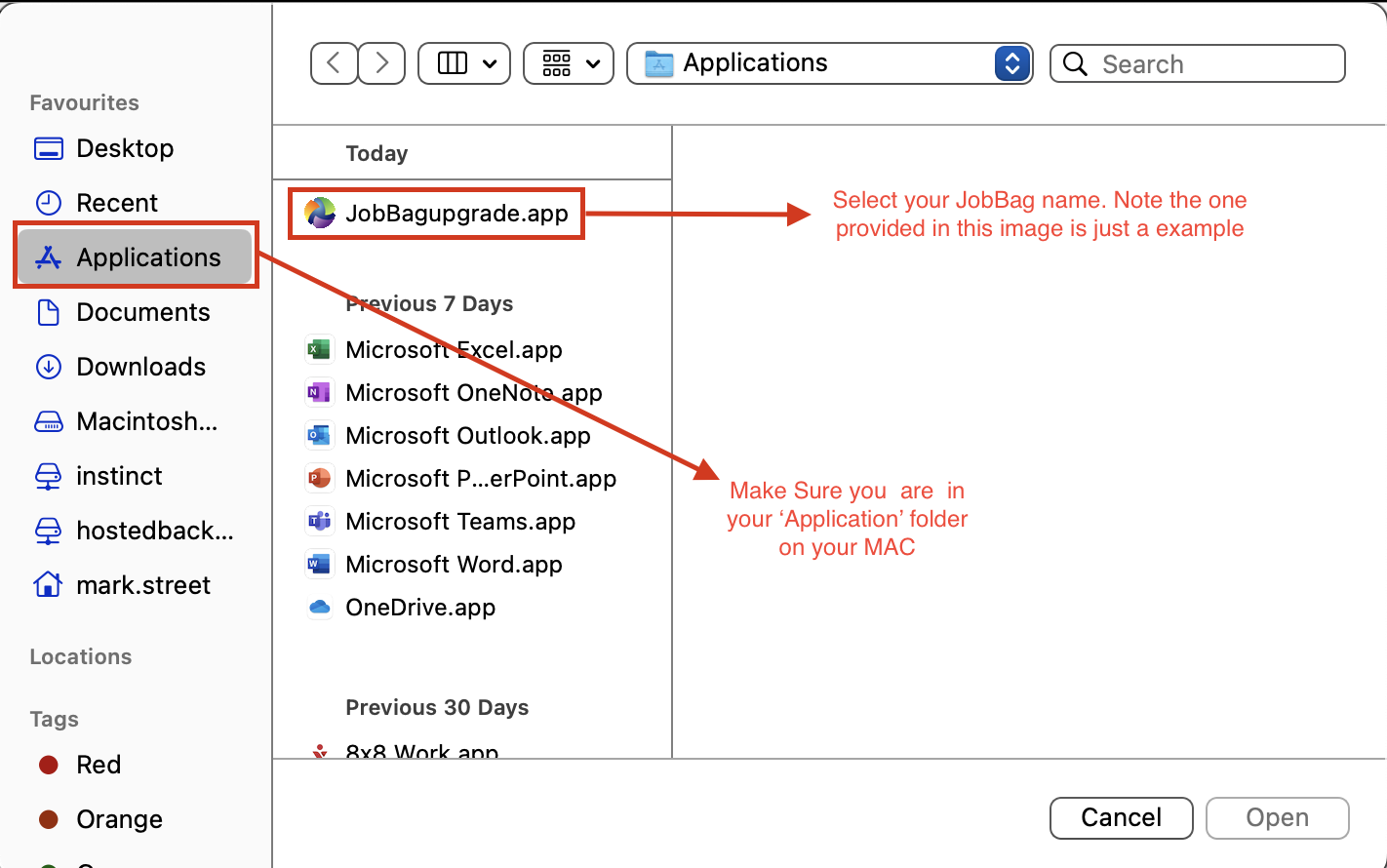 6) Make sure JobBag has a tick next to it.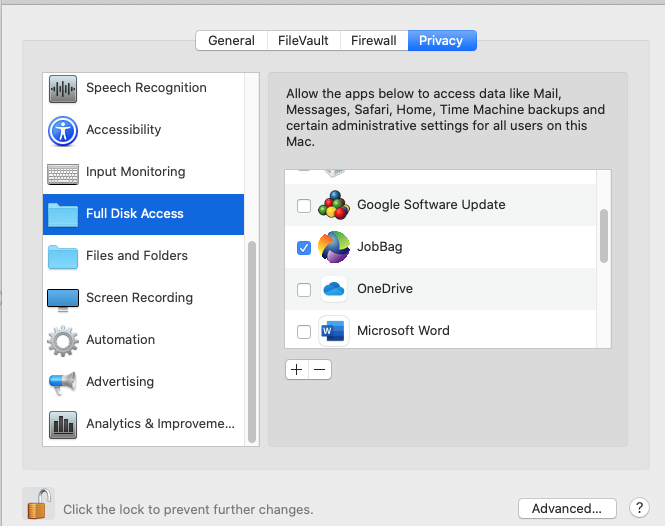 5) If you receive the message below, select Quit & Reopen.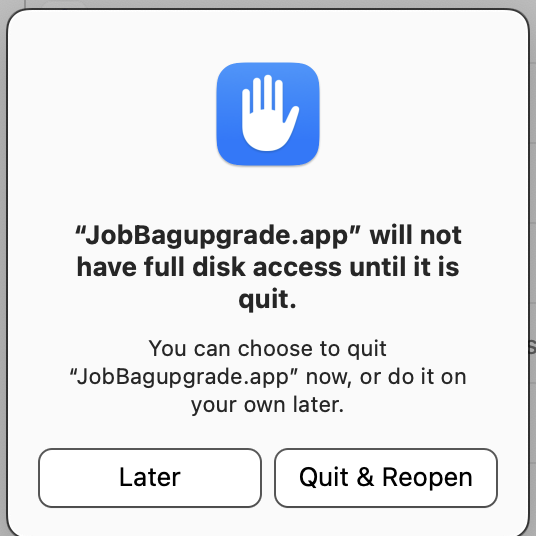 6) It is also important to make sure any old copies of JobBag that have been downloaded from previous upgrades be removed. Please search your 'Downloads' folder and delete them.

7) Re-open JobBag click Yes to download the installer again. JobBag should now be able to unzip the update file.

Need more help?
Please contact support by calling 02 8115 8090 or email support@jobbag.com.
Our support personnel will need a copy of TeamViewer to allow remote control of you machine to help. This can be downloaded from the following location https://get.teamviewer.com/jobbagqs.
---
Was this article helpful?
---
What's Next