Create and submit an expense
Create and submit an expense
---
Create and submit an expense
Need to submit a claim? Working out how to log your expenses and then submit the claim to your organisation?
A claim with a status of "submitted" can be edited or deleted. However if is has been approved,
Submitting an expense is the first step.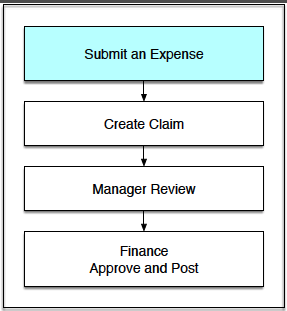 Get started with receipts by uploading them from computer. Either drop files in the box or click to upload from Computer. You can save your Expenses at any point and return to them later, there is no need to fill out everything at once.
Expenses currently supports JPG, JPEG, PNG and PDF formats (maximum size 6MB). Multi-page PDFs will be saved as individual files. Is there a format you need that isn't listed? Let us know.
Click on the

action button to start the process.

You have the following options:
Upload Receipt
Create an expense without a receipt
Create a claim
Edit a submitted claim or delete it as long as it is not approved.

Upload Receipt and submit a Claim
Click on

and select a file from your files.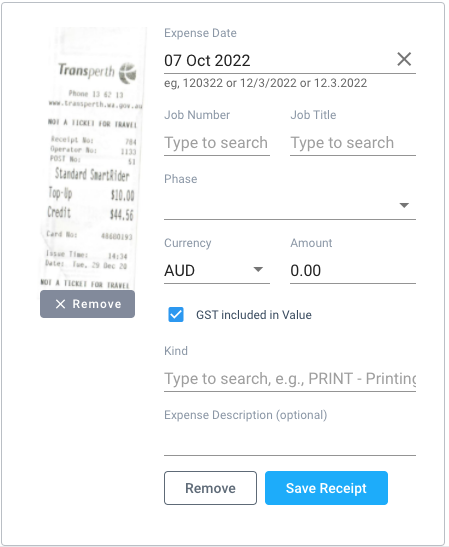 You have the option to either complete all the required info or click on "save receipt" .
Click on 'Save Receipt'. This transaction can be completed later. The transaction is listed as "not added to claim".

Converting a Receipt to an Expense

When you decide to convert the receipt to an expense, select the receipt and click "Create Claim"
Complete the following screen: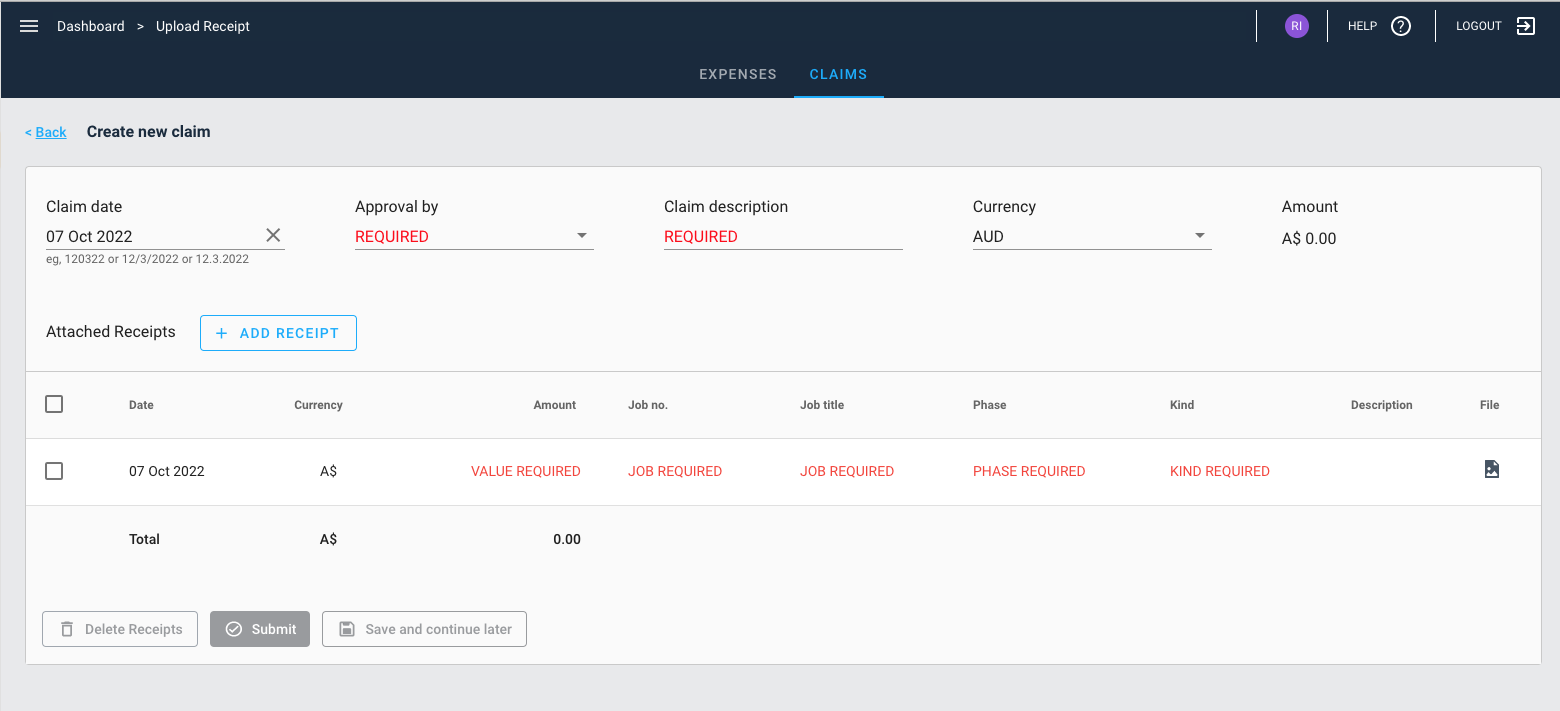 When you click on "value required", it opens up the original receipt.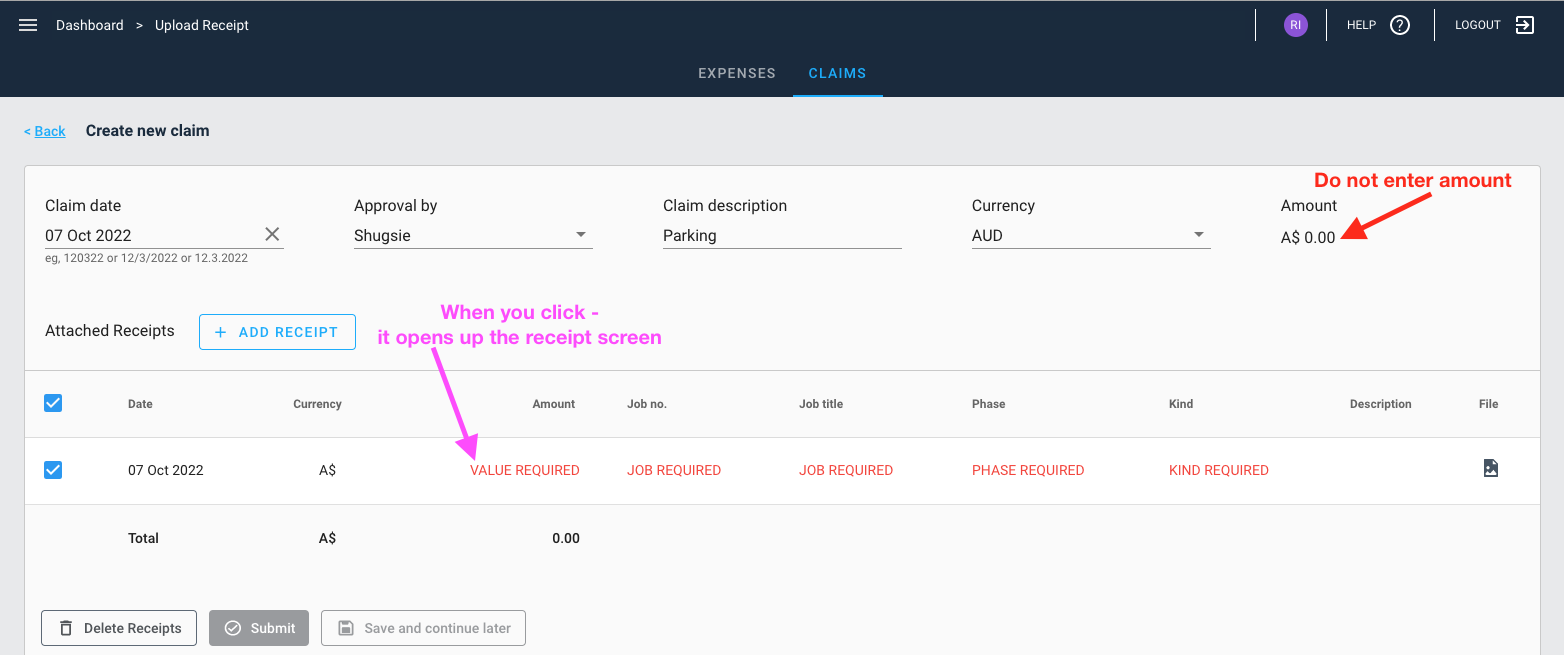 Complete the information for the receipt: Job Number > Amount > GST option > Kind > Expense Description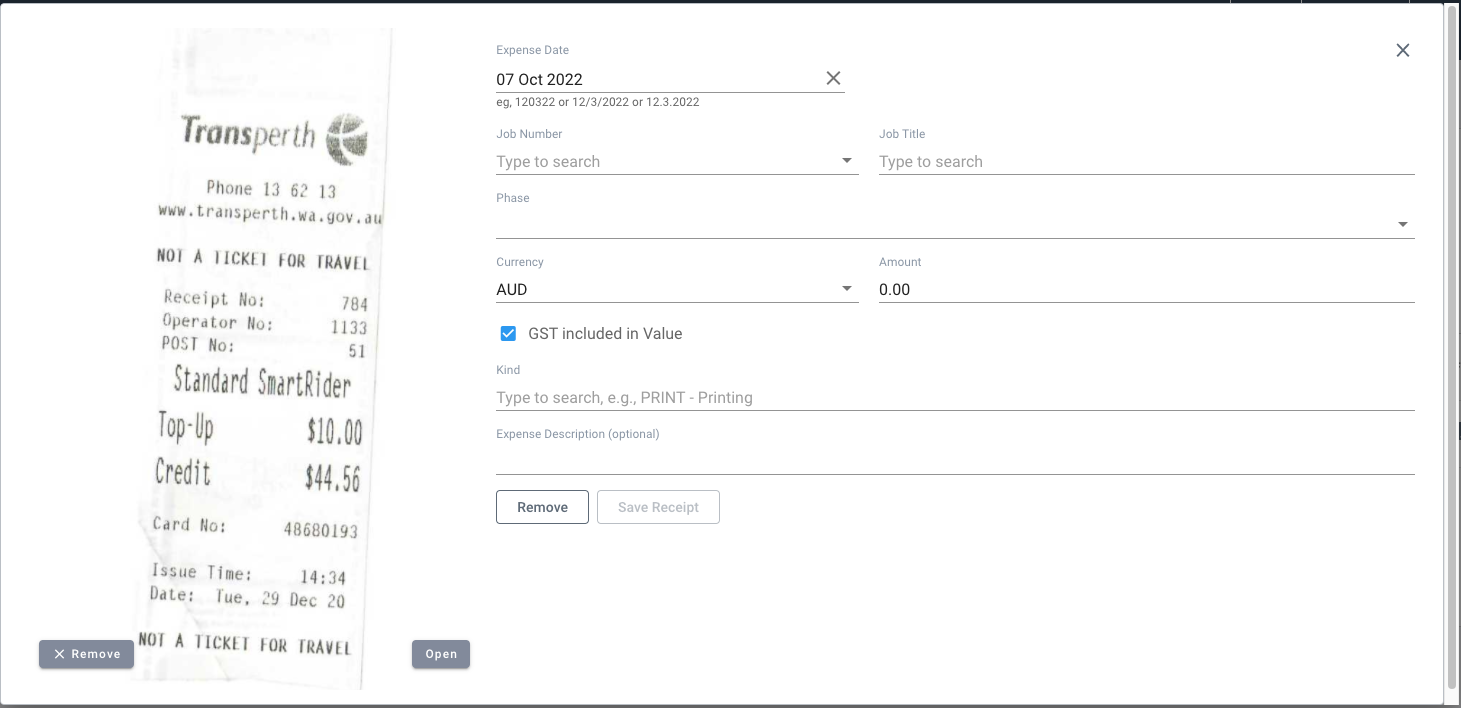 Complete receipt information and click on "Save Receipt".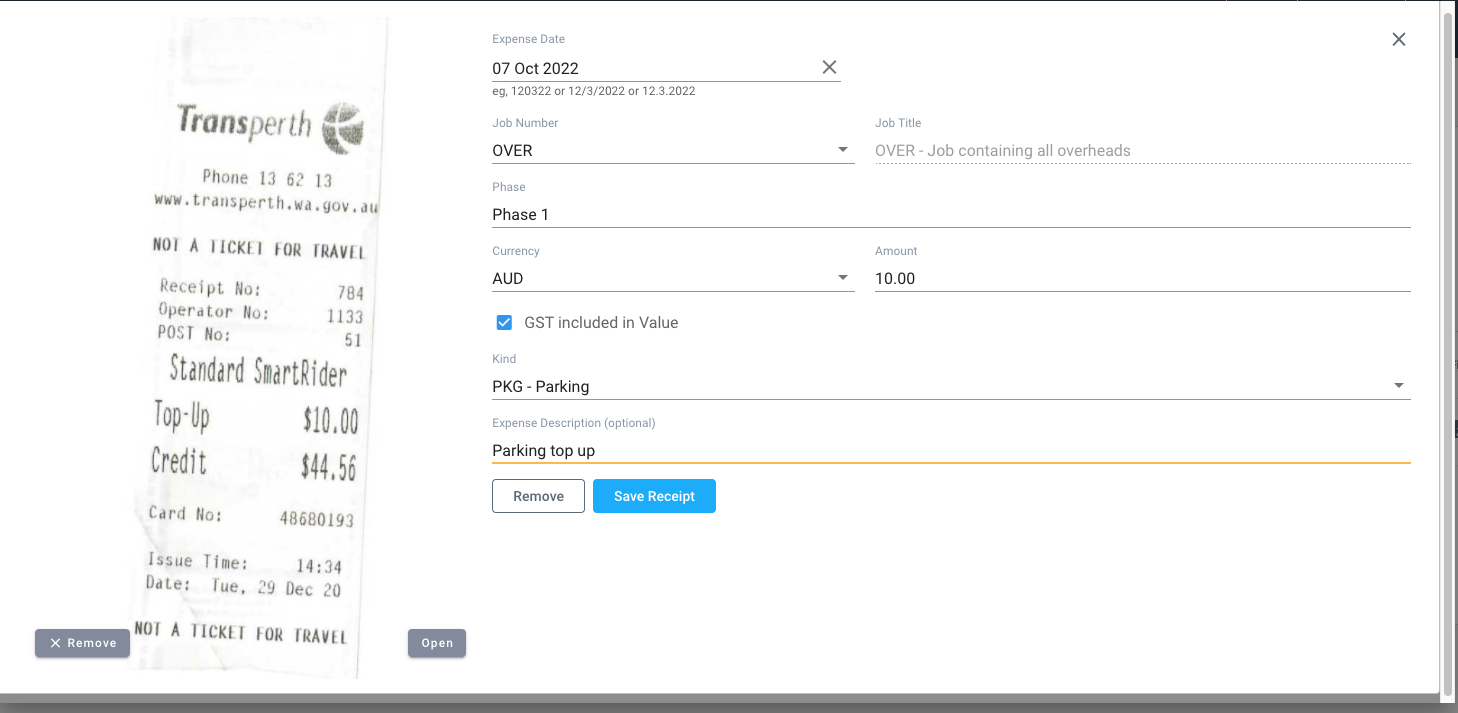 You now have a claim and you can click on "Submit".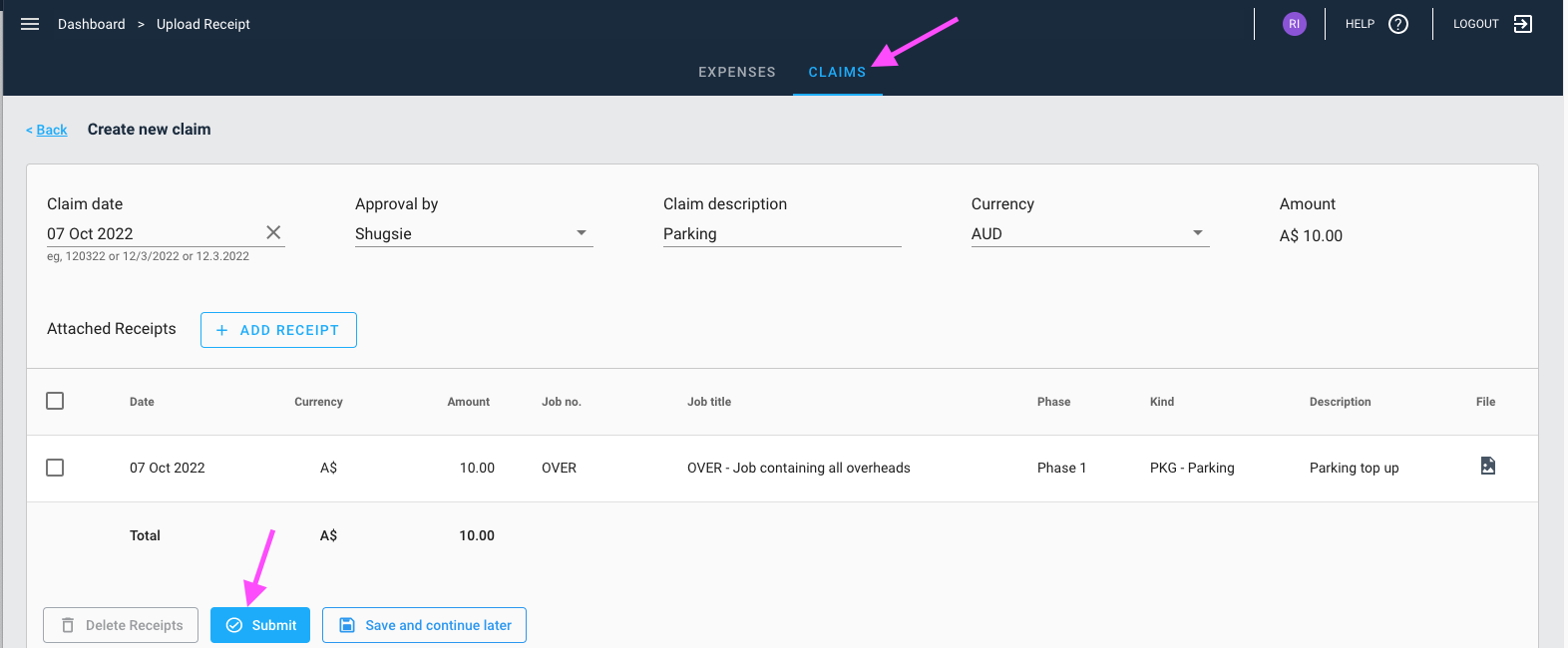 The status of your claim is "submitted".

If a claims' status is "submitted", you can edit the submitted claim - i.e. change: the job number; kind code; amount and then resubmit it. ; or even delete it.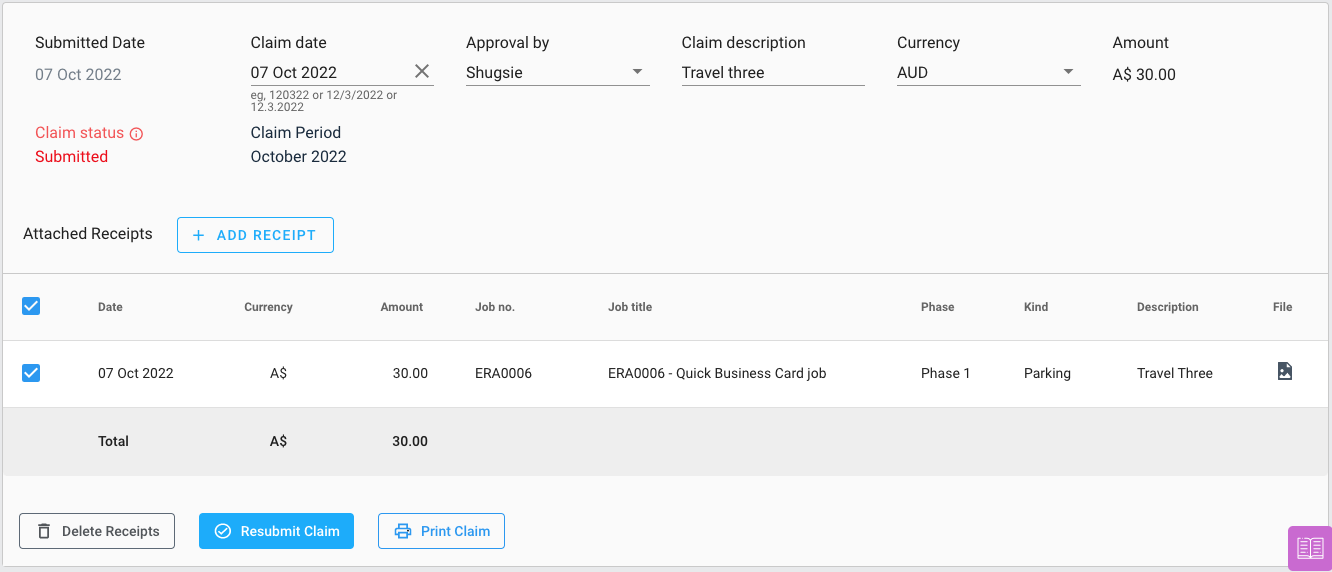 ************************************************************
Create and Submit an Expense without receipts
Click on

if you wish to create an expense without a receipt.
You can attach the receipt later.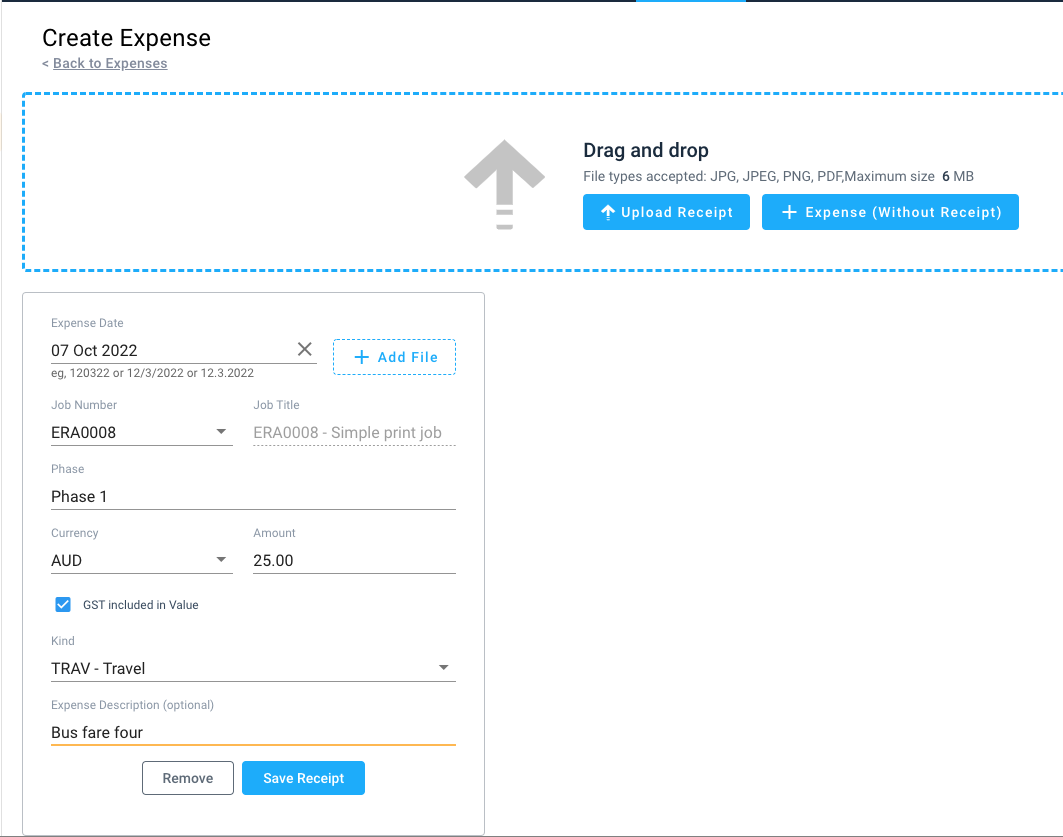 Click on 'Save Receipt' This transaction can be completed later.

Click on 'Create Claim" to continue process

Fill in the "required" fields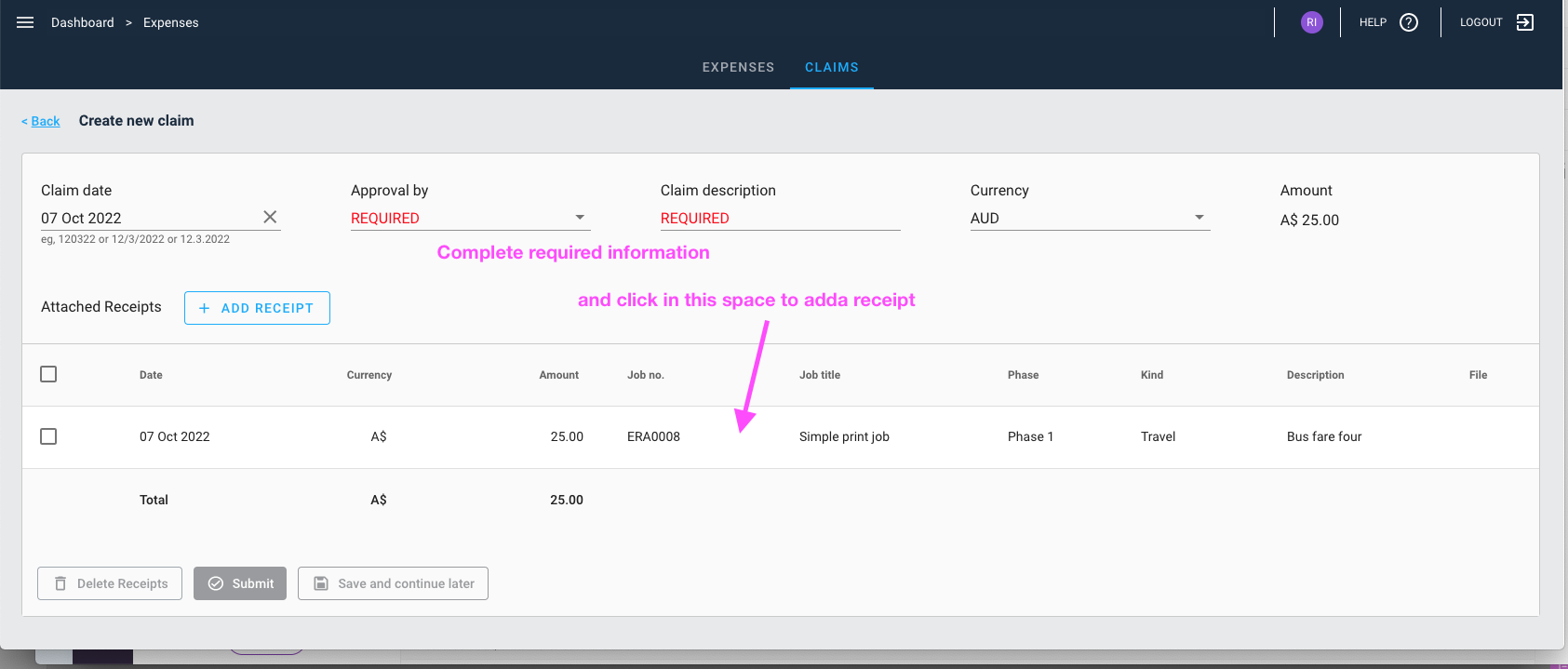 Click on "Add file"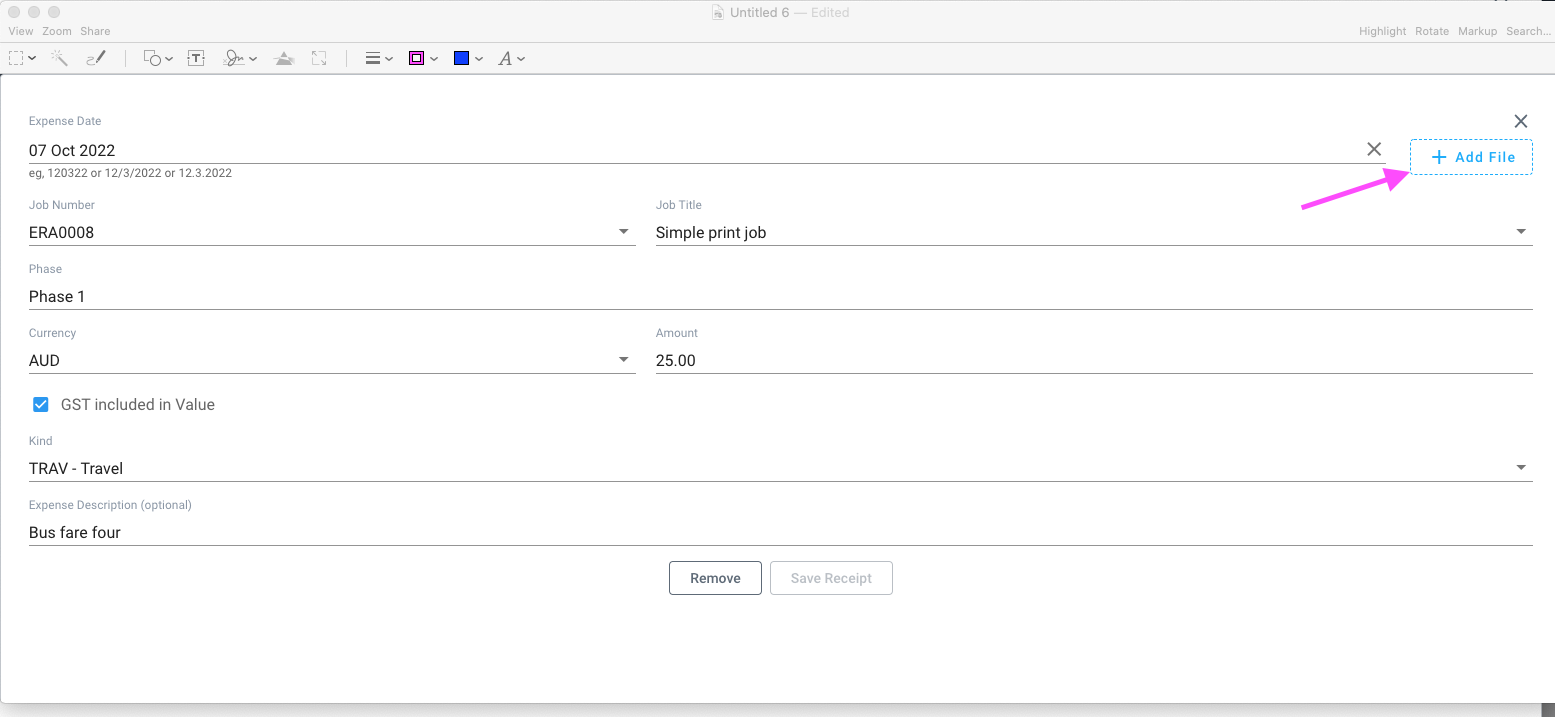 Attach the receipt and click on "save"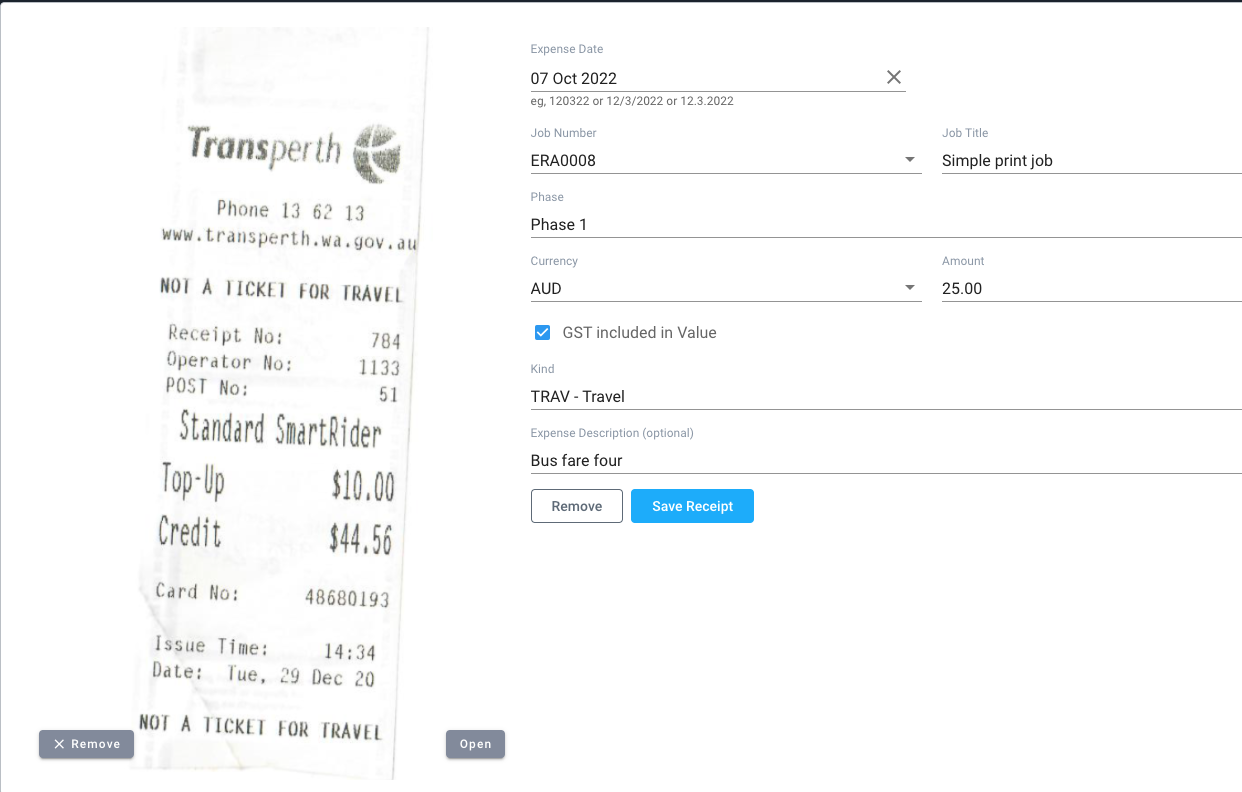 Now you can submit the claim
Fill in the "REQUIRED" info and click on "ADD RECEIPT" if you have added a receipt previously.



Suggest an improvement
We are constantly working on expanding JBX Expenses abilities. If you would like to see a feature please let us know and we will try to to add it for you.
Contact us?
Send us an email at support@jobbag.com and we will get back to you. More urgent issue? Give us a call at +61 (02) 8115 8090
---
---
Was this article helpful?
---
What's Next