Create Timesheets from Task using Autotimer
Create Timesheets from Task using Autotimer
---
Create Timesheet from Task using Autotimer
You can track time spent working on your tasks by using the autotimer feature in JobBag's web app. When the auto timer option is selected, the timer will automatically keep time for you. This will continue until you finish the task or complete the action.
Note that once you start the timer, it will keep running until you stop it. It will keep running even if you leave the page or close the browser.
This is available on the two applications and data is synced between the apps.
Web app at http://(your company database name).myjobbag.com.au
Desktop app on Windows or Mac.
---
1. Start time by clicking on the play icon button (icon) in the task page.
When the timer is running, the timer button in the header will change from grey to green, so you can see that it is running.

You can hover over the icon to see which task you are timing. You can also click on the task to go straight to that window in the browser.

2. When you are done with your task, stop the timer by clicking on the pause icon button.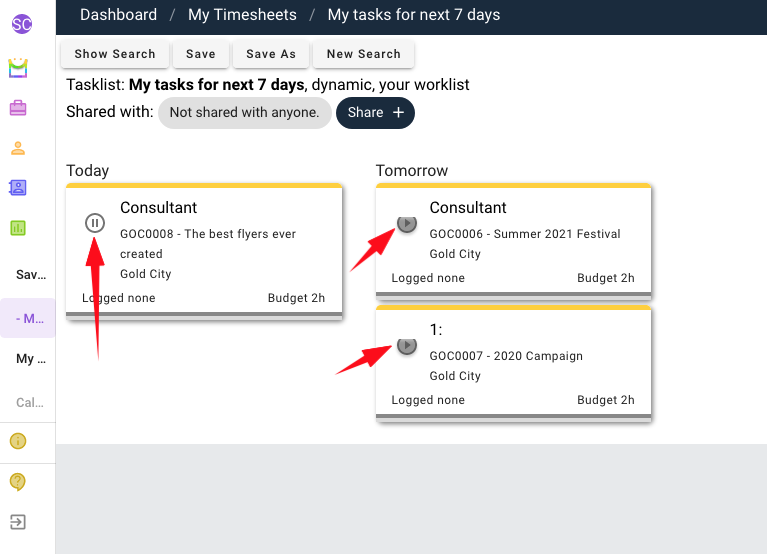 Note: You can only have one running timer per organisation database. If you have multiple databases, you can have multiple timers running, one in each database.
Time is pre-filled from the Autotimer. Check the task status and enter a description (if needed). Save timesheet when you are done.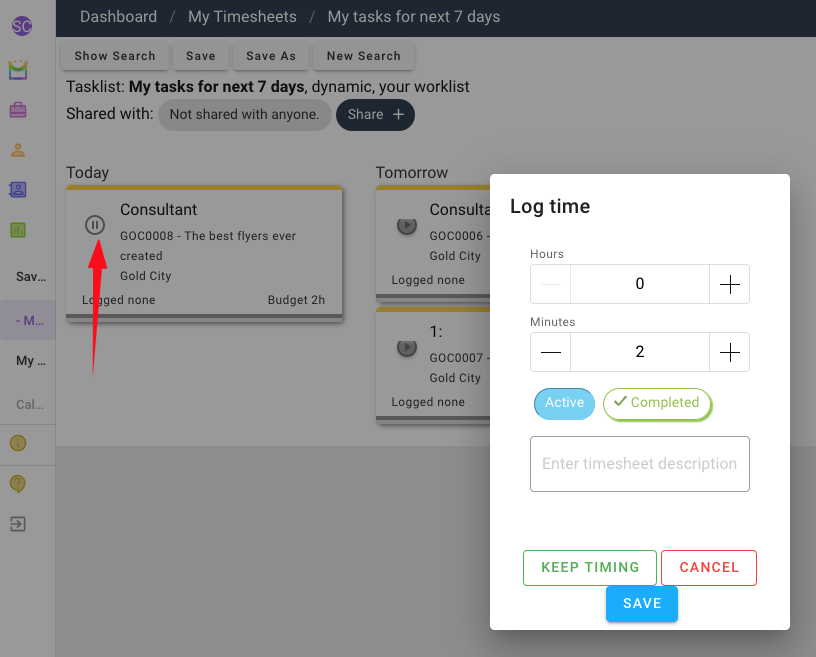 This will return you to the My Timesheets view, showing the completed timesheet.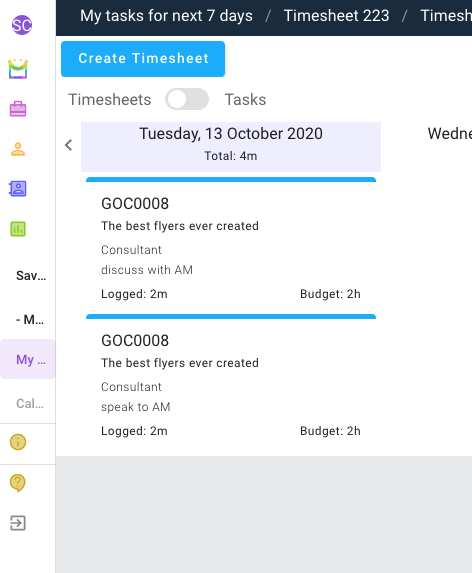 ---
---
Was this article helpful?
---
What's Next