How to reset 2 Factor (2FA) Authentication
How to reset 2 Factor (2FA) Authentication
---
Share feedback
Thanks for sharing your feedback!
How to reset 2 Factor Authentication
2FA authentication is required for groups of users who have access to: payroll, bank accounts, suppliers, HR.
You can also decide to make 2FA mandatory for other groups of users by allocating the following privilege to a group: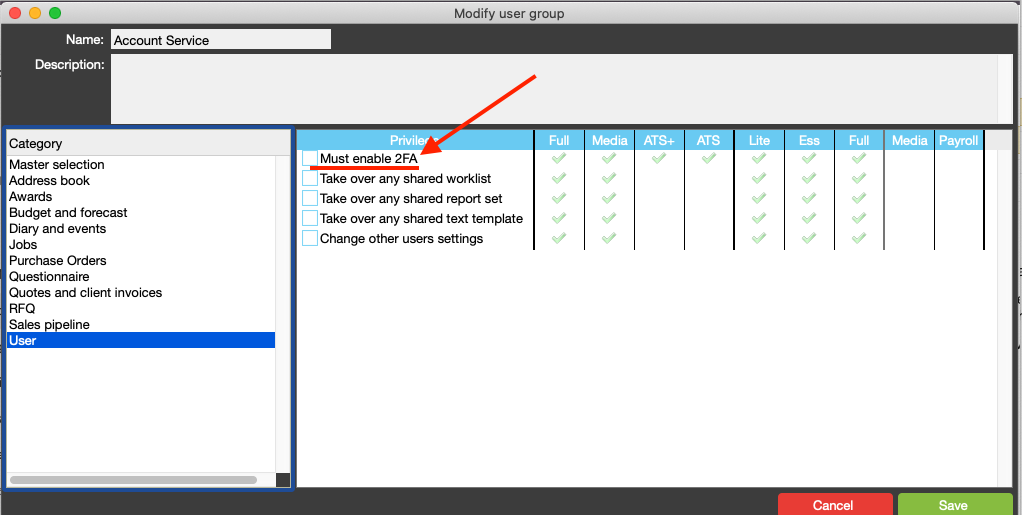 Step 1
Navigate to: File menu > Administration > Users Maintenance
Step 2
Navigate to: Select user > Select the reset 2FA button in the tool bar
Select Yes to 'Do you want to reset multi-factor authentication for user (Username)? message

Step 3
Verify that the status of Two FA for the user is Off.

Step 4
Check that the user that has been reset has the authenticator app set up on their phone.
Suggested apps: FreeOTP | Google Authenticator iOS or Android
If the user has uninstalled their authenticator app, they must reinstall to proceed.
Step 5
When a user first logs into JobBag, they choose which method they want to receive their one-time pass code.
- Use an Authenticate App
- Email to me
If the user is not required to use Two Factor Authentication, this dialog will not show.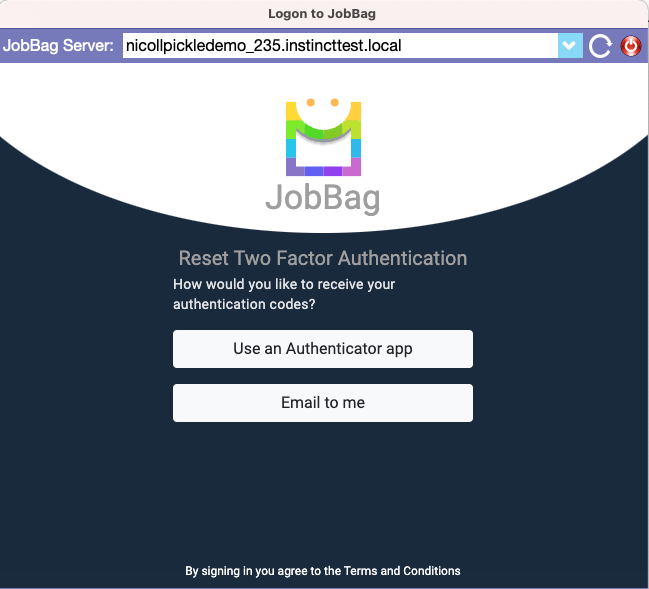 Step 6
Use Authenticator App
Scan the generated code on the JobBag authentication screen and enter the resulting code.
Examples of authenticator apps: Google Authenticator, FreeOTP, Microsoft Authenticator.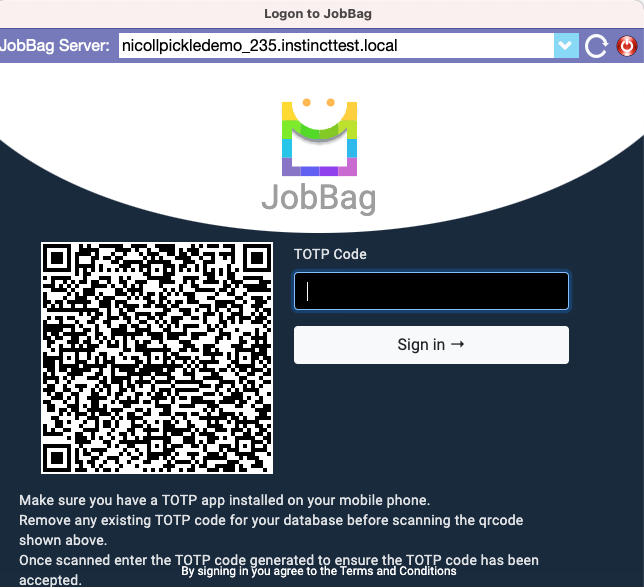 Email to me
Receive the authentication code by email and enter it in the field displayed.
Users email address needs to be included in their user record
Need more help?
Please contact call or email JobBag Help on 02 8115 8090 or email [email protected].
---
Was this article helpful?
---
What's Next