Glossary for increased productivity
Glossary for increased productivity
---
Share feedback
Thanks for sharing your feedback!
Overview
This functionality allows you to create personal and system wide short cuts which can be used when typing frequently used words.
Process
Step 1 Navigate to: "File > Preferences > Glossary"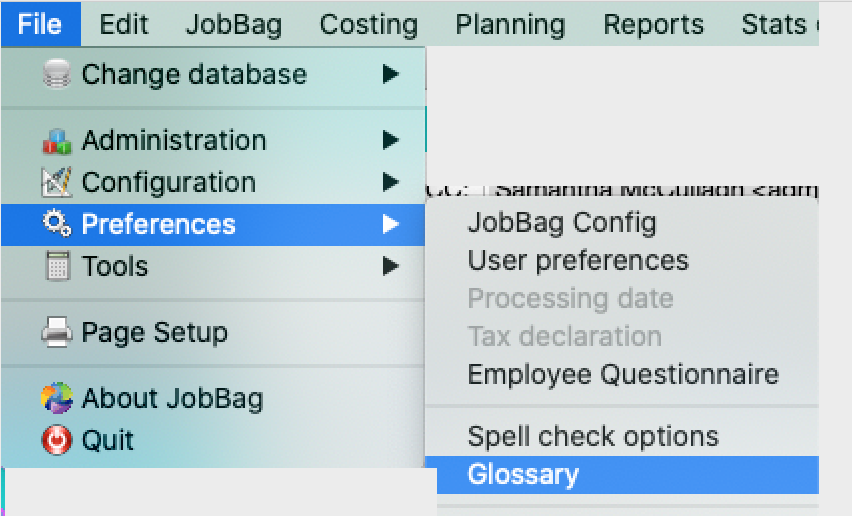 Step 2 Click and get into this space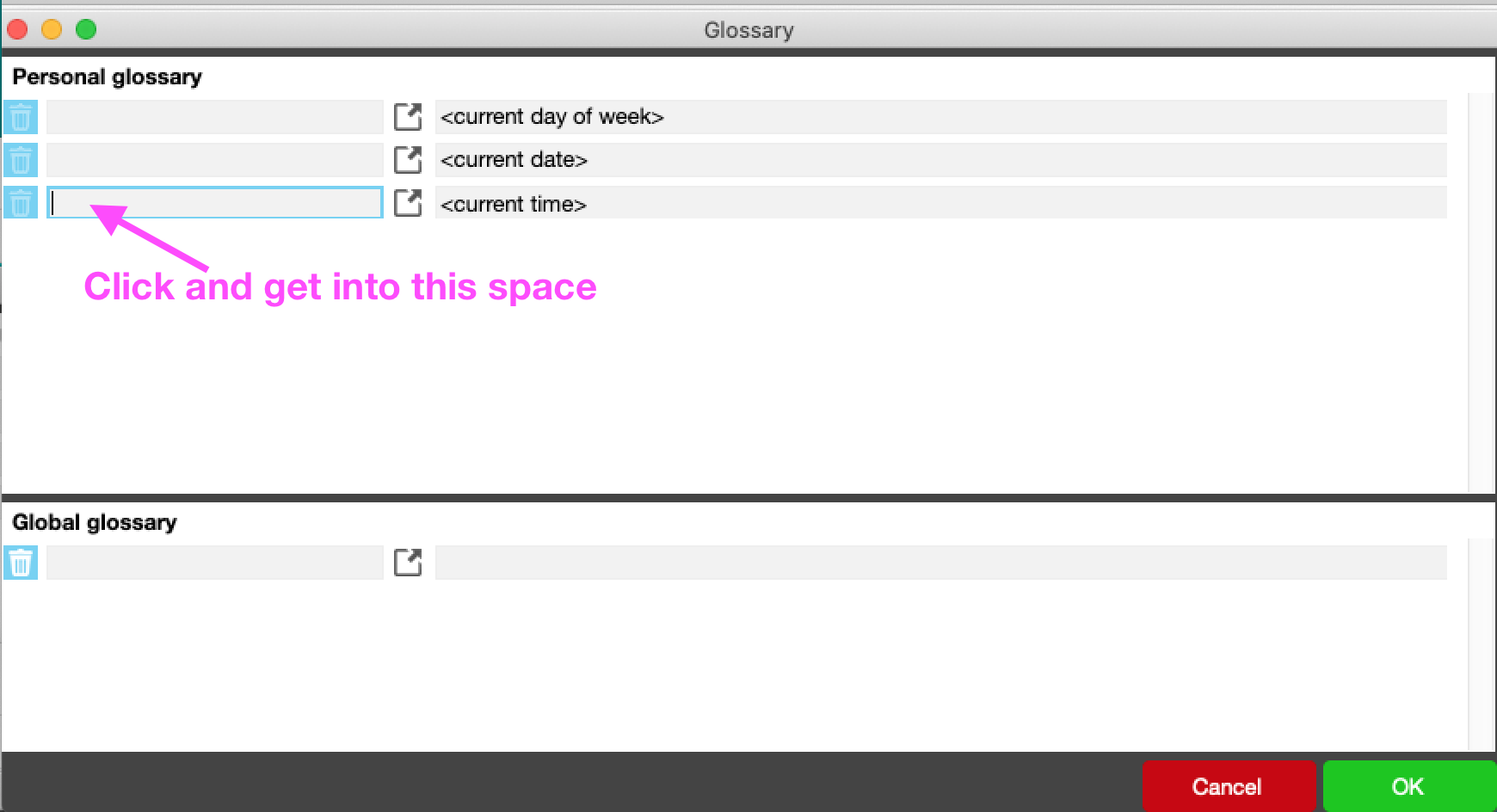 Step 3 TAB thru until you get to the next line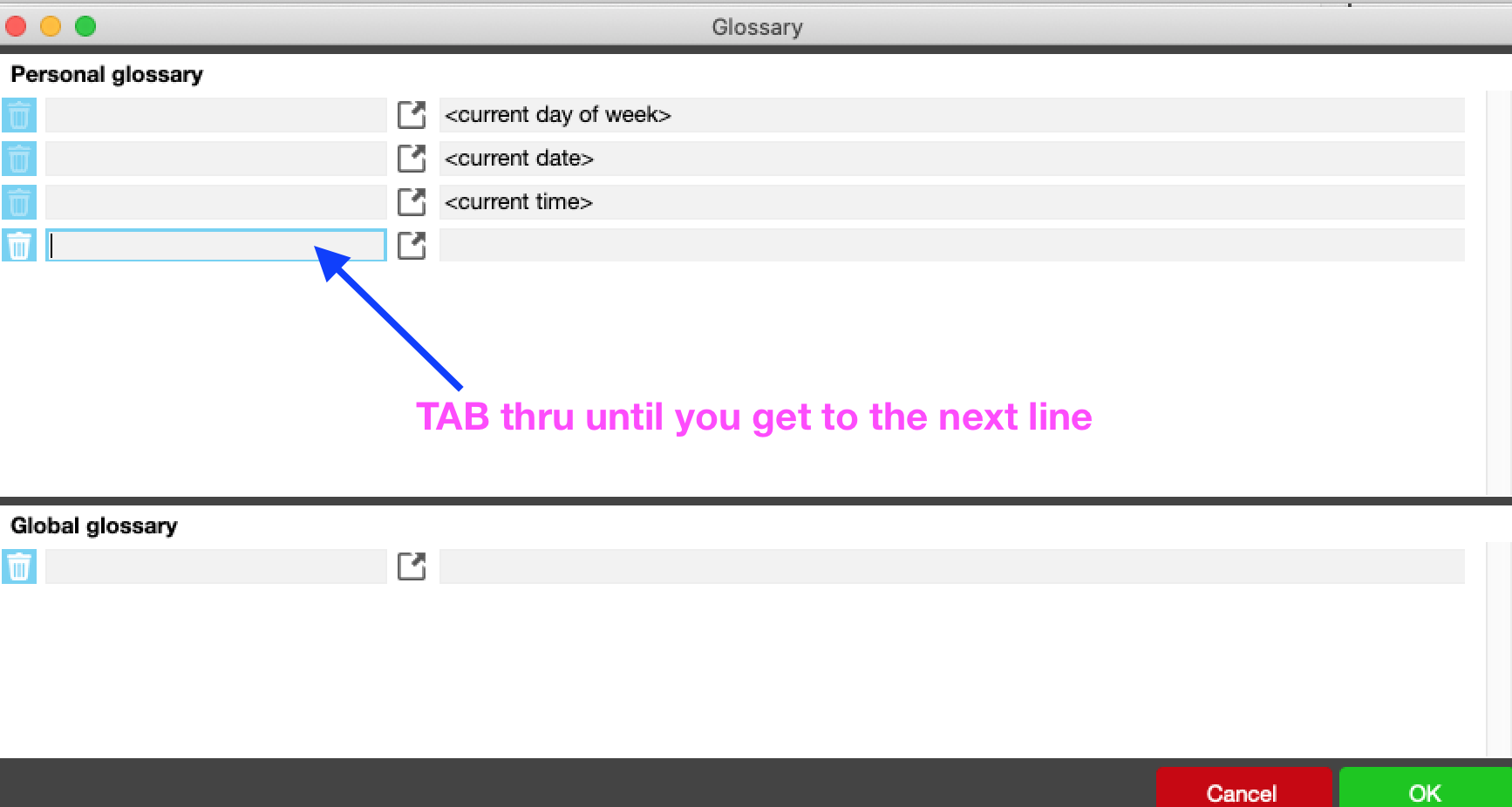 Step 4 For example if "stainless steel" is a word you frequently use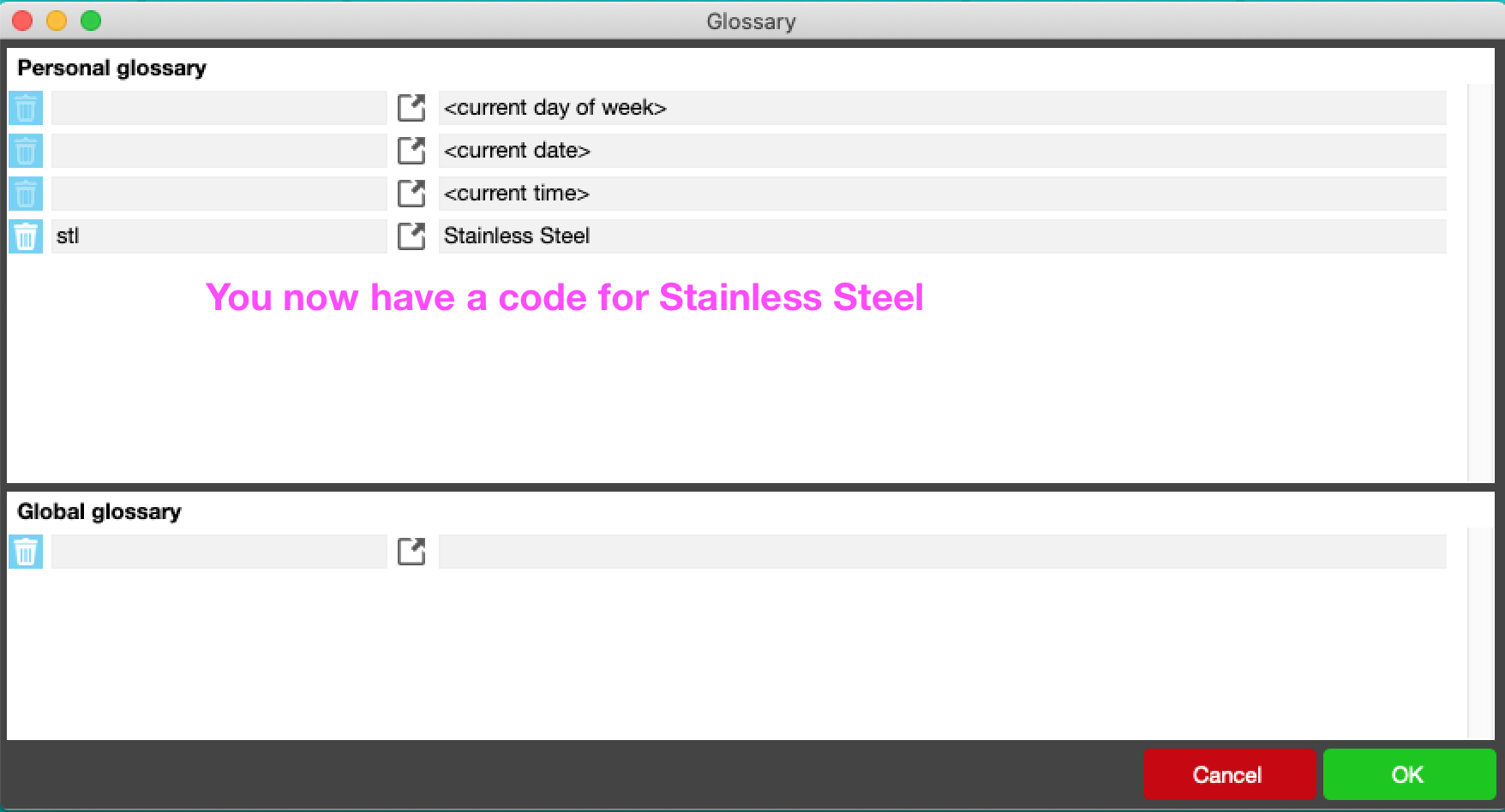 When you are in JobBag - and if you type 'stl' and hit the space bar - the whole word appears "Stainless Steel" appears.
---
Was this article helpful?
---
What's Next