Update tax tables
Navigate to > File > Configuration > Payroll > Update Tax tables
Select and update tax years
Step 1 Click on 'payroll / update tax tables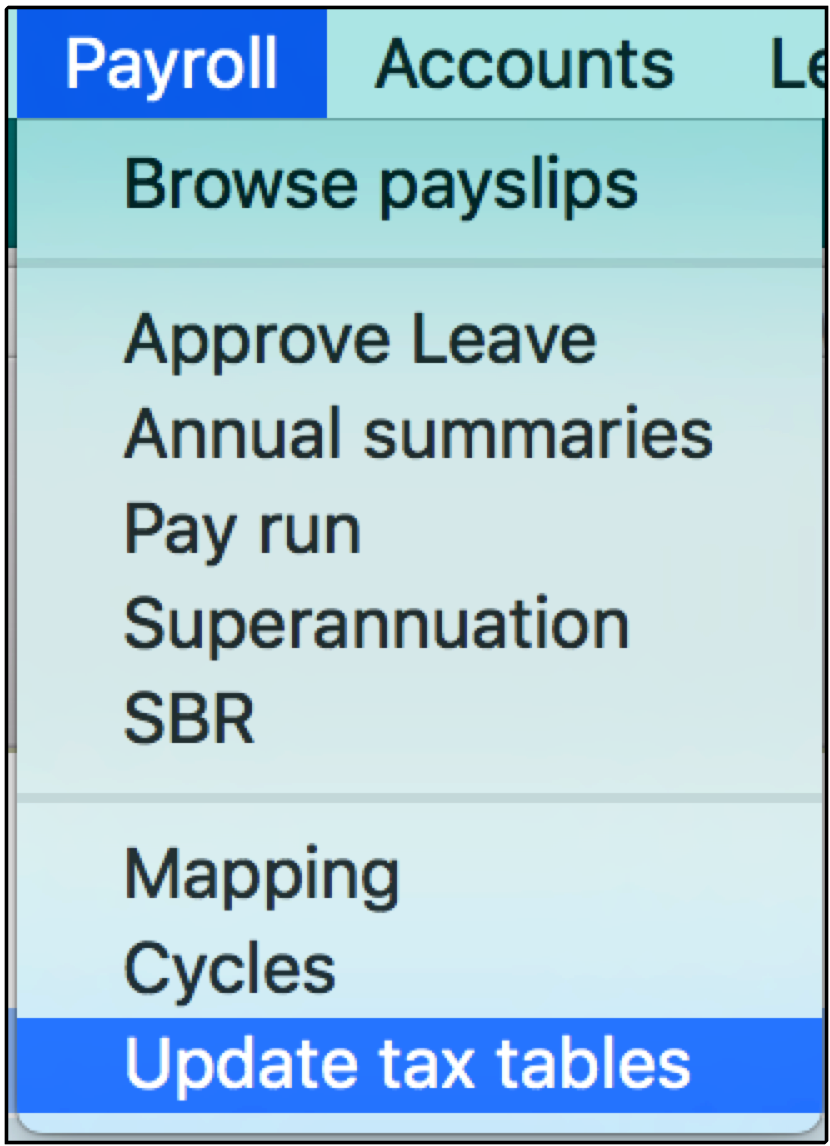 Step 2 When tax tables have been updated, a message similar to the one below appears:

Step 3 Ensure tax table is ticked in 'file / configuration / country;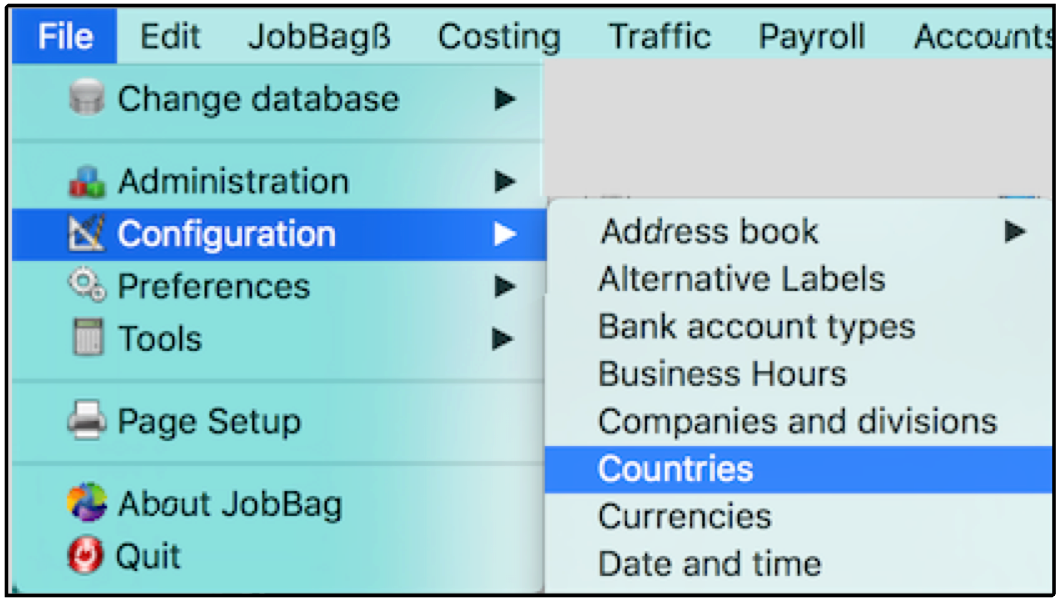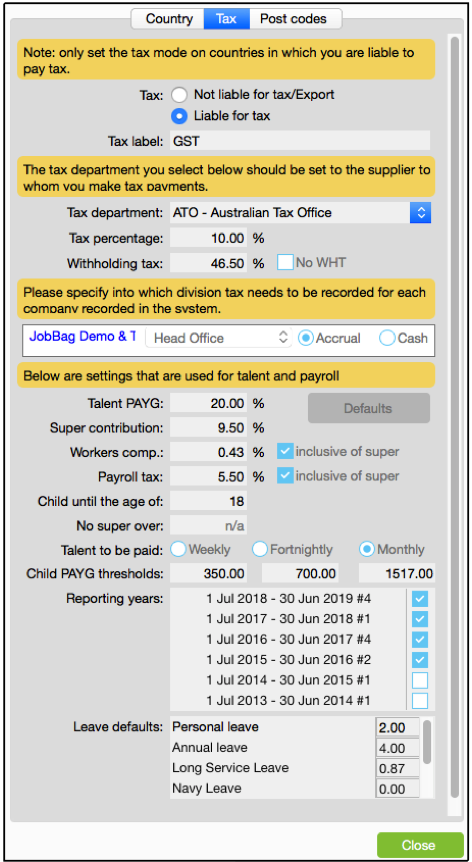 The tax tables for years ended:
30 June 2019
30 June 2018
30 June 2017
30 June 2016
are ticked automatically. The years ended 30 June 2015 and year ended 30 June 2014 are not ticked automatically. These will have to be ticked if you wish to create a payment summary for talent for these financial years.
---
Was this article helpful?
---
What's Next