Configure_foreign_currency_codes
Configure_foreign_currency_codes
---
Configure Foreign Currency Codes
Any number of currencies can be set up. Follow the steps below to do this.
Step 1 Click File > Configuration > Currencies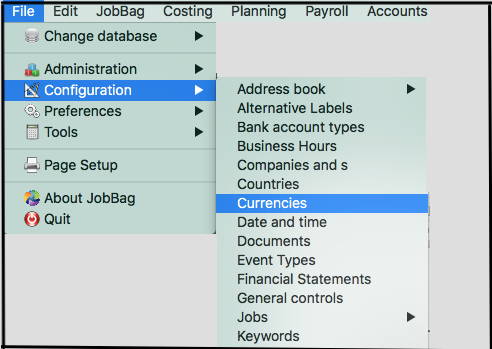 Step 2 The currency screen is as below:
Step 3 The toolbar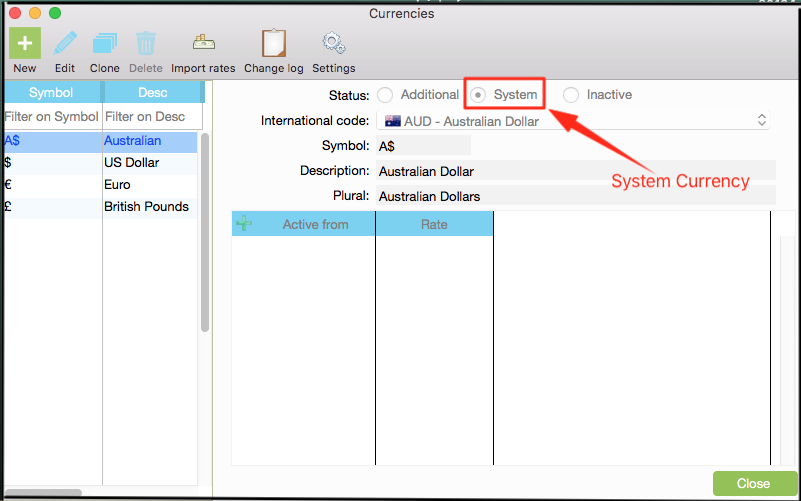 In the above screenshot, the business is Australian based - and AUD has been set as the "system currency".
Step 4 Click on

add a new currency.

Click on

to add a currency
Click on

to edit a currency record
The

will be removed soon; not required for foreign currencies
The

si not available for foreign currencies
Click on
to import rates
Click

to view a history of log changes
Click on


There is only one database to select from which to import currency rates
If you require automatic downloads, key in the frequency.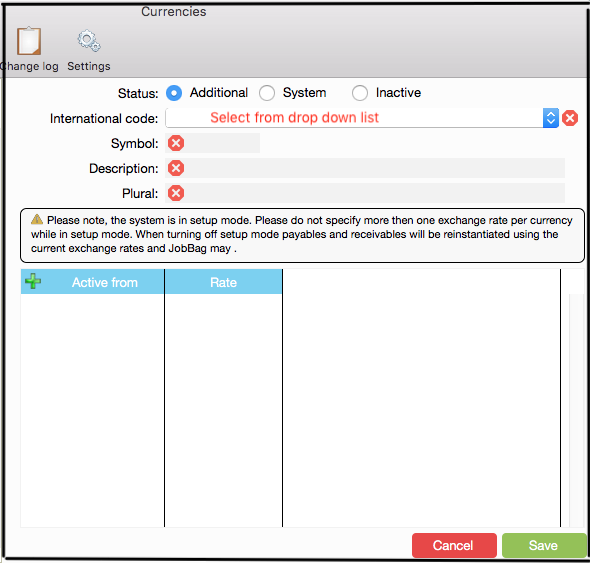 Step 5 Completed currency screen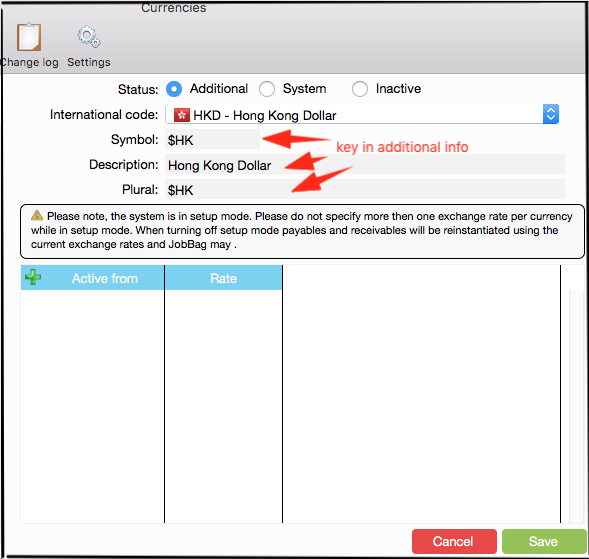 Step 6 Message when a duplicate currency is added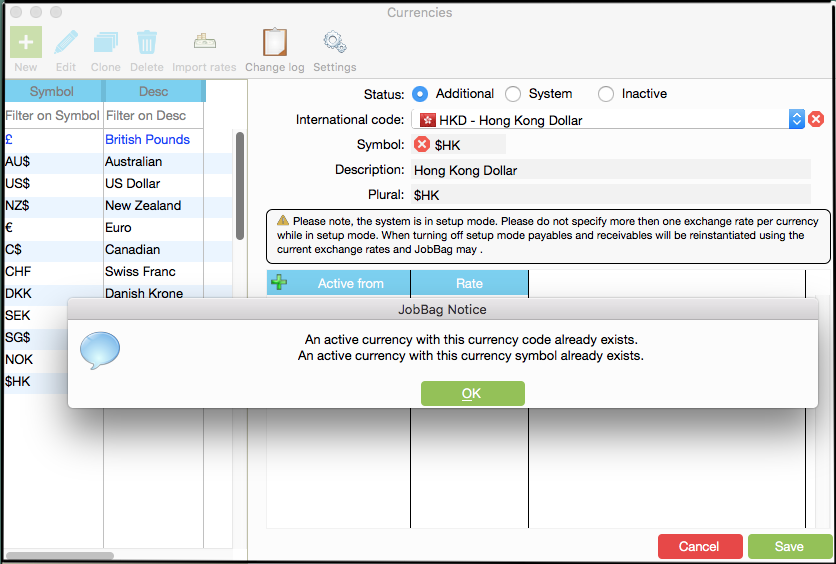 Did this article help you?
---
Was this article helpful?
---
What's Next